Virtual guard monitoring is one of the fastest-growing security solutions available to commercial and government properties. Business owners, building administrators, and security managers are quickly waking up to the benefits of this innovative service. Here are some virtual guard monitoring faqs.
Virtual Guard Monitoring FAQs
What is Virtual Guard Monitoring?
Virtual guard monitoring is a proactive alternative to traditional video surveillance. At Valley Alarm, ValleyGuard is our exclusive virtual guard monitoring service.
By responding to motion-triggered video of crimes in progress, ValleyGuard draws immediate attention to intrusions on a property and prompts immediate intervention. Often, our virtual guards are able to notify local authorities before a crime occurs.
How Does Virtual Guard Monitoring Verify Events?
Our ValleyGuard solution is equipped with artificial intelligence cameras that quickly distinguish whether the motion being captured is a vehicle, animal, or person. If the AI determines there is a person onsite after hours or in a restricted area, the signal immediately reaches the virtual guard at the monitoring center for verification. From there, the virtual guard knows to intervene as suspicious activity occurs.
How Does Virtual Guard Monitoring Intervene?
Your virtual guard is a live security agent. Upon receiving the signal and viewing the video, the agent immediately intervenes using "talkdown" technology (issuing a warning to the intruder through the voice speaker). If the customer wants authorities to be called for all events, the agent will call the local police right away.
If live security is onsite, the agent can quickly notify the security guard.
Does Virtual Guard Monitoring Replace a Live Security Guard?
It can, but it doesn't have to. Some customers invest in virtual guard monitoring to replace their onsite security forces. Others opt to simply augment their onsite security staff with this remote video monitoring service. They may have one security guard on site, with our ValleyGuard service monitoring various spots on the property. This enables them to cover more ground with less manpower.
A good security plan has room for a live security guard and a virtual guard watching over the property. One example is an auto dealership with multiple lots; ValleyGuard can monitor each lot, and the live security guard can respond to any events that trigger virtual guard intervention.
How Much Does Virtual Guard Monitoring Cost?
It may not come as a surprise that California has some of the highest security guard salaries in the nation. In many cases, the cost of virtual guard monitoring is one-third the cost of employing a traditional security guard to work onsite. When you call Valley Alarm, we can provide a detailed estimate for the virtual guard monitoring service.
What Industries Can Benefit From Virtual Guard Monitoring?
The list of industries and applications for virtual guard monitoring continues to grow. ValleyGuard's customers include residential property managers, office complexes, construction companies, auto dealerships, equipment storage facilities, warehouses, and more. Many government applications for ValleyGuard include schools, public service centers, and offices.
Related: Proactive vs. Reactive Video Monitoring Solutions
Virtual guard monitoring quickly replaces video surveillance as a more proactive security solution. Call Valley Alarm today to inquire about ValleyGuard, our virtual guard monitoring service.
About Valley Alarm
Valley Alarm is a fully licensed, experienced security company in business since 1981. We provide design, consultation, installation, maintenance, and central station services for all types of commercial, residential, and government clients throughout Southern California. For us, nothing is more important than the security of your family or business.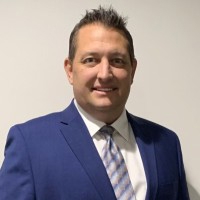 Latest posts by Edward Michel
(see all)