This year's Father's Day may look a little different than in years past, given that more dads are now working from home, many have dealt with employment challenges, and some have even taken on the role of overseeing their kids' remote learning. In fact, one recent Harvard study reports that a majority of dads (70%) feel they grew closer to their children during the pandemic.
If Dad is Returning to Work
Now that the worst of the pandemic is behind us, many dads are required to begin returning to onsite work. For them, summer 2022 may not give them as much time to devote to home improvement as last summer. 
So, if the dad in your life is getting some new technology for his Father's Day gift, it's a good idea to include professional installation service along with it. At Valley Alarm, that's what we provide when you invest in a new smart home security system. In addition to furnishing the technology that monitors, protects, and automates your home, we also install it and connect all the devices involved so that they operate on a single platform. 
Making Home Life Simpler 
Now, your home's alarm system, electronic locks, connected lights and smart thermostat can all communicate with each other seamlessly. Dad can rest assured that the whole family can tap on a single button to initiate a series of commands that make home life simpler and more streamlined. 
Features like Scenes, which allow you to program the system to perform the same commands at the same time every day, are exactly what your modern family needs. What better gift to give Dad for Father's Day? 
Keeping an Eye on the Kids 
If the kids are going back to in-person learning this fall and Mom and Dad will be back at work, they both need all the help they can get to keep tabs on the house.
As part of Dad's new security system, consider adding a doorbell camera so that both parents can keep a close eye on the kids. 
Dad can get a notification when they arrive home from school, or when a friend comes over to study or play. From the convenience of his own smartphone, he can speak to whoever is at the door directly through the two-way voice speaker. The doorbell camera is a powerful home security tool, and the dad in your life needs one this Father's Day. 
If you're ready to give a deserving dad the gift of smart home security, call Valley Alarm today. We will be happy to help you get started. 
About Valley Alarm
Valley Alarm is a fully licensed, experienced security company in business since 1981. We provide design, consultation, installation, maintenance, and central station services for commercial, residential, and government clients of all types throughout Southern California. For us, nothing is more important than the security of your family or business.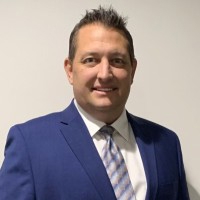 Latest posts by Edward Michel
(see all)