The headlines don't lie: The price of lumber has fluctuated greatly over the past year, hitting multiple peaks before quickly sinking as mortgage rates change. In just the past month, lumber prices have nearly tripled, only to crash again by 30% as the average 30-year fixed mortgage rate increased by 50 basis points over the new year.
For the construction industry, it's a volatile time that reveals a growing need for stability and security. Valley Alarm can help provide it with ValleyGuard, our remote guard video monitoring service that protects the assets and materials contractors have invested in. On a temporary construction site, ValleyGuard can be a far more effective method of surveillance than a live security guard. Here's why.
It's a more affordable security investment.
When workers go home at night, a construction site is left highly vulnerable. Live security guards can help scare away trespassers — but they are a costly investment in California, where security guard salaries are the highest in the nation. Our ValleyGuard remote video monitoring service costs substantially less, and it eliminates the employer's challenges of staffing a different security guard for each location.
It provides immediate, authoritative intervention.
A live security guard can be a deterrent to some intruders — but in the brazen criminal climate of 2022, there's a growing epidemic of thieves arriving in large, "flash mob" groups in order to overwhelm security guards and act with impunity. When you have ValleyGuard, we can stop those flash mobs before they even start. Here's how.
We start by setting up loitering detection zones for each virtual guard; these zones are focused on the perimeter fence. If a flash mob gathers along your perimeter, our virtual guards are notified right away. They talk down over the loudspeaker, thwarting a potential attack before the mob has had the chance to breach your gates and get inside.
The guard notifies them that police are on their way, and the entire event is verified with video so the alarm is given elevated police priority.
It protects construction sites from inside jobs.
Unfortunately, security guards are not immune to being corrupted by outside influences. In times of financial uncertainty, security guards can be susceptible to being paid to look the other way on an organized theft. This happens in many industries; Organized Retail Crime reports that 24% of losses are caused by internal theft. However, construction is especially vulnerable because of the value of assets and materials on a construction site.
To prevent security guard involvement in a construction site theft, a more sensible solution is our remote guard video monitoring service.
Protect Your Construction Sites Now
No matter how many construction sites a contractor is working on at any given time, ValleyGuard can be a comprehensive security solution. If you're a licensed contractor in Southern California looking for a security solution that protects your construction sites, assets and investments, call Valley Alarm now. We can provide more details on our ValleyGuard remote guard video monitoring service and answer your questions.
About Valley Alarm
Valley Alarm is a fully licensed, experienced security company in business since 1981. We provide design, consultation, installation, maintenance, and central station services for commercial, residential, and government clients of all types throughout Southern California. For us, nothing is more important than the security of your family or business.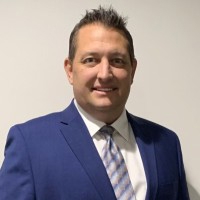 Latest posts by Edward Michel
(see all)