Remote guard video monitoring, also known as virtual guard monitoring, is quickly growing as a more dynamic alternative to traditional video surveillance. This makes it a perfect security solution for cannabis businesses, which are constantly at risk of being targeted by thieves. If you own a licensed cannabis operation in Southern California, here are some of the advantages we can offer you with ValleyGuard, our virtual guard monitoring service.  
Video Verification of Security Events
It's well known that police prioritize their responses for alarm events that have been verified by video. If your business is targeted, a live virtual guard at our Los Angeles-based monitoring center will view your live security video to verify the event before dispatching police. That verification is key when it comes to getting officers to your location as quickly as possible. In many cases, our virtual guards notice suspicious activity during their watch and are able to notify police before a crime even occurs. 
Afterhours Intervention of Crime 
When your business closes for the night, your virtual guard continues working. If motion triggers your cameras to begin recording, your guard will watch closely to see the person onsite. If it appears to be a criminal, your guard will quickly intervene using talkdown capability that issues a warning to the intruder through the voice speaker on your system. As this occurs, your guard can also dispatch police to the scene. 
Live Security Supplementation 
The regulation Title 16 requires you to have live security guards onsite, but only during business hours. Leaving the business unmonitored overnight is a risky endeavor — so when your guards go home for the night, virtual guard monitoring can take the next watch. It's much more affordable than hiring live security staff to be onsite 24/7, while shielding your business from vulnerability to afterhours break-ins. 
Some cannabis entrepreneurs even opt to have virtual guard monitoring in addition to their live security guards during business hours.
This is especially helpful for properties with multiple buildings, as it can cover more ground with less manpower. 
Today's licensed cannabis businesses are faced with an onslaught of security concerns, but virtual guard monitoring can help. To learn more about ValleyGuard, our virtual guard monitoring service, call Valley Alarm today.  
About Valley Alarm
Valley Alarm is a fully licensed, experienced security company in business since 1981. We provide design, consultation, installation, maintenance, and central station services for commercial, residential, and government clients of all types throughout Southern California. For us, nothing is more important than the security of your family or business.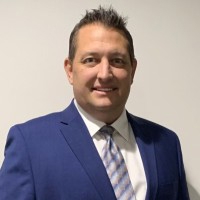 Latest posts by Edward Michel
(see all)