Security cameras are widely regarded as an effective measure of defense against burglary, as well as tool for protecting workers and patrons. But what about using it to protect workers from patrons? This is another critical need that can be met by implementing quality video surveillance. Los Angeles employers need this, as workplace violence is on the rise right now — and it does not discriminate by occupation, with cases reported in industries ranging from fast food to healthcare. 
Staggering Workplace Violence Statistics
There's no shortage of documentation regarding the rise in workplace violence, both locally and nationwide. State Senator Sydney Kamlager cites data showing there have been more than 100,000 911 calls from California fast food workers over the past three years because of threats of violence. Throughout the U.S., more than 5,000 nurses have been assaulted on the job this year, some of them caught on video surveillance. Los Angeles County has a Workplace Violence Prevention Program that collects workplace assault data; their most recently available statistics reveal that there were 7,699 incidents of workplace violence during a five-year period from 2015 to 2019. Furthermore, there is ample evidence that shows these incidents continued to occur in subsequent years during the pandemic.  
How Video Surveillance Can Help
When workers are assaulted on the job, their best hope for getting justice can be video surveillance. Los Angeles authorities were able to charge the man who stabbed an Encino doctor and two nurses with three counts of attempted murder earlier this year; this happened swiftly and easily because the incident was captured on video. Without clear video evidence, it becomes much more difficult to prosecute criminals and get justice for victims of workplace violence. Additionally, video surveillance can be monitored by any onsite security personnel a workplace may employ.
When suspicious behavior is observed, security staff can intervene before an assault attempt takes place.
Call Valley Alarm to Learn More
Employees deserve to feel safe at work. No matter the industry, video surveillance can help protect employees from acts of workplace violence. To discuss installing or upgrading video surveillance at your Los Angeles workplace, contact Valley Alarm today. 
About Valley Alarm
Valley Alarm is a fully licensed, experienced security company in business since 1981. We provide design, consultation, installation, maintenance, and central station services for commercial, residential, and government clients of all types throughout Southern California. For us, nothing is more important than the security of your family or business.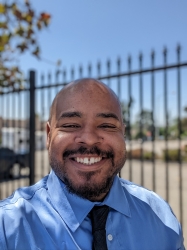 Latest posts by David Turner
(see all)