ValleyGuard, our virtual guard monitoring service, is an outstanding alternative to traditional video surveillance for licensed cannabis businesses in Southern California. If you're a legal cannabis entrepreneur, here are some reasons to consider making ValleyGuard part of your cannabis business security regimen.
Faster Crime Intervention
When any business is broken into, police may not arrive at the location for 30 minutes or more after the alarm sounds. One way to get them to the site faster is video verification, which police departments favor in order to ensure the call is not a false alarm. With ValleyGuard, the video verification component of the service can greatly reduce the time it takes law enforcement to get to the location; meanwhile, the virtual guard can use the talkdown feature to engage the trespasser until police arrive. Often, our virtual guards notice suspicious activity and spring into action before a crime has even occurred. All of these features can be used to intervene faster and better, increasing the odds that the criminal will be apprehended.
Security Guard Supplementation
California's $4 billion legal cannabis market is heavily regulated, security procedures included. The state laws that govern the cannabis industry (Title 16, Division 42 of the Bureau of Cannabis Control regulations) require licensed cannabis entrepreneurs to comply with many security directives; one of them is having a live security guard onsite during business hours. But what happens when the security guard goes home for the night?
With ValleyGuard, cannabis businesses can have a remote video guard monitoring the site afterhours. This ensures eyes are on the premises all night, until the onsite security guard arrives for his shift.
Point-of-Sale Observation
Title 16 of the Bureau of Cannabis Control regulations also requires everyone applying for a cannabis business license to provide a thorough description of the video surveillance system, right down to where the cameras are placed. One of the requirements is to have cameras recording the point-of-sale areas, such as the cash register. ValleyGuard can have a live virtual guard monitoring the cash register during and after business hours, giving the business the consistent point-of-sale observation the law requires.
Whether you're a newly licensed cannabis entrepreneur or established in the industry, ValleyGuard can be the all-in-one security support your business needs. No matter where you are in Southern California, call Valley Alarm today to learn more about this powerful virtual guard monitoring service.
About Valley Alarm
Valley Alarm is a fully licensed, experienced security company in business since 1981. We provide design, consultation, installation, maintenance, and central station services for commercial, residential, and government clients of all types throughout Southern California. For us, nothing is more important than the security of your family or business.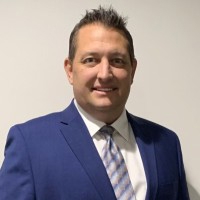 Latest posts by Edward Michel
(see all)