If you manage a residential community, most of the security challenges you experience likely occur at entryways and common areas; that's in addition to the protection your individual residence units require. Remote video monitoring is one of the most valuable security services residential property managers can use to combat some of these challenges. Our ValleyGuard service is ideal for the security concerns of single family HOA homes, condos and apartments.
Residential Scenarios for Video Guard Monitoring
ValleyGuard is an excellent tool for video verification, which is important when it comes to getting police to a site quickly. If an unauthorized person comes into your community, your ValleyGuard virtual guard will see live video of the activity in progress and make a quick determination on mitigating the issue. Some scenarios for this include:
Non-residents intruding to use the services of your grounds.
Criminals with malicious intent against your residents.
Unruly guests of your residents on streets or in common areas.
People sneaking through or forcing entry past your protected gate.
Our virtual guard can talk down to the site to order intruders to flee in any of these scenarios. If police are needed, our guards can quickly call your local law enforcement. Because of the video verification element, the call is given police priority.
Other Security Services for Property Management
Valley Alarm can be your property management's comprehensive security provider. In addition to ValleyGuard video monitoring, we also encourage residential property managers to explore what we have to offer in:
Intrusion alarms – Our alarms can protect your individual units or common areas.
Video surveillance – Keep eyes on your sidewalks, clubhouses, pools and playgrounds.
Access control – Make your entry gate a true security gate that keeps out intruders.
Fire alarm systems – Protect your residents from fire in their homes and common areas.
Life safety systems – Protect your residents against toxic environmental dangers.
All over Southern California, property management companies trust Valley Alarm to be their HOA security provider. Contact us today to discuss your property management security needs; we can create a custom security technology strategy to protect your site and its residents.
About Valley Alarm
Valley Alarm is a fully licensed, experienced security company in business since 1981. We provide design, consultation, installation, maintenance, and central station services for commercial, residential, and government clients of all types throughout Southern California. For us, nothing is more important than the security of your family or business.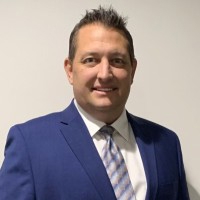 Latest posts by Edward Michel
(see all)