Smart Security Technology Trusted by Millions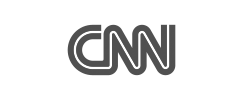 "CONTROL EVERYTHING FROM LOCKS AND LIGHTS TO SECURITY SYSTEMS AND THERMOSTATS."

"POWERFUL AND EASY TO USE."
"CONTROL EVERYTHING FROM LOCKS AND LIGHTS TO SECURITY SYSTEMS AND THERMOSTATS."
Your Local, Professional San Bernardino County Alarm Company
After serving San Bernardino County and Southern California for over 40 years, Valley Alarm continues to deliver unparalleled service and value to our customers. 
When it comes right down to it, nothing is more important than the security of your family, home or business. So it's critical that the company you entrust with protecting what's most important in your life provides uncompromising quality and world class service. Valley Alarm in San Bernardino County, California is that company.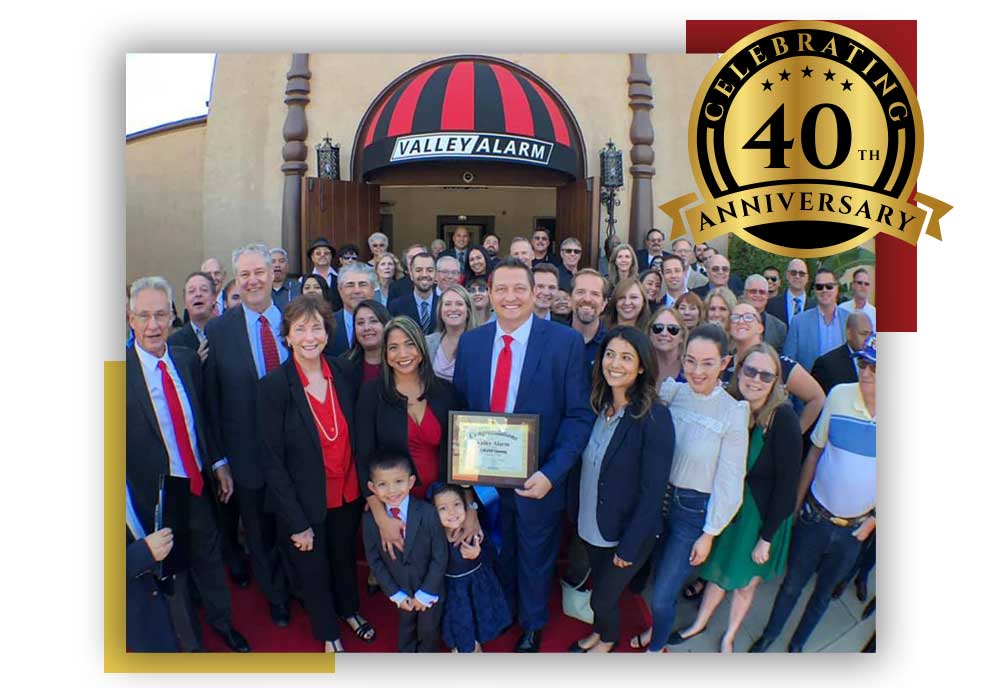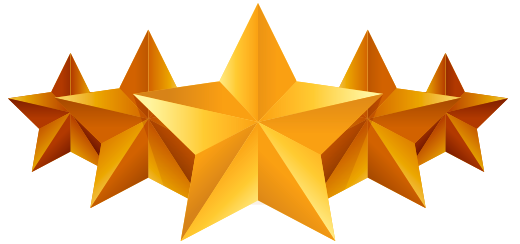 Hear What Businesses & Homeowners Throughout San Bernardino County California Are Saying
Over 100 5-Star Reviews on Google
I've always been greeted with professionalism, kindness and courtesy whenever I've called Valley Alarm. I spoke with Melissa today who went above and beyond in helping me with my concern. Customer service is lacking in so many companies these days but definitely NOT with Valley Alarm!
Mary Y.

San Bernardino County Business Security Customer
We have been a customer of Valley Alarm for over 20 years. I have never had a issue with my system and great customer service 24/7. I needed an upgrade, so I made an easy appt and Rick Z. was my technician. He was on time (10 min early) had on clean mask & gloves. Super friendly and gave me some pointers. You will not be disappointed with this company!
Liz D.

Los Angeles Home Security Customer
Valley alarm has proven over years to be highly professional in the management of my account. Their communication and customer service enhances their professionalism.
Cole T.

Los Angeles Business Security Client
After working through issues with Valley, i am confident that they can work to finish my project and look forward to future projects as well. I chose them as Brian the sales consultant exhibited confidence and competence in his field.
Karl S.

LA County Business Alarm Customer
San Bernardino County Business Security & Alarm Systems for the 21st Century
Small, medium or large, our commercial security systems are custom-designed, installed and monitored to meet your unique requirements, scaling seamlessly as your business grows and your needs change.
As a Valley Alarm customer, you can start taking advantage of all of the incredible benefits next generation digital technology can provide—helping you strengthen bonds, enhance communication and stay connected to your business… wherever you are. You'll be amazed at how our interactive services actually streamlines and simplifies the way you interact with your home or business on a day-to-day basis.
Cutting Edge Commercial Security Technology
Valley Alarm provides a complete line of Intrusion Detection, CCTV, Access Control, and Integrated Security Solutions commercial clients.
Small Businesses In San Bernardino County Thrive With Valley Alarm
From the stockroom to the beach and traveling between both, you can see who is walking through the front door and who is leaving, who just went into your office or if there's someone in the stockroom. View live video feeds from indoor or outdoor cameras right from your phone - at work or on the go for anytime peace of mind. The possibilities are endless.
Modern, Reliable & Easy To Use Smart Home Security in San Bernardino County, CA
With our dedicated cellular connection, your property will be secure even if the phone line is cut, the power is out, or the internet is down. With Valley Alarm, you get 24/7 professional monitoring, and technology powered by Alarm.com & Qolsys - the leading smart home security platforms used by over 5 million people.
Complete, Simple, Reliable Smart Home Security
Your life…easier and safer. From easy touch screen set up and mobile use, Valley Alarm makes home security & automation simple and enjoyable. Your home security system goes with you everywhere the mobile app. Check on your security system, lights, locks, cameras and more, right from your smart device.
Smart Apps

Easily connect to your existing smart home devices like Alexa, Google Home and more. Control your security system right from your smart phone. 
Energy Management

Control your lights and thermostats & set custom temperature & lighting schedules for you are at home or away and maximize energy savings.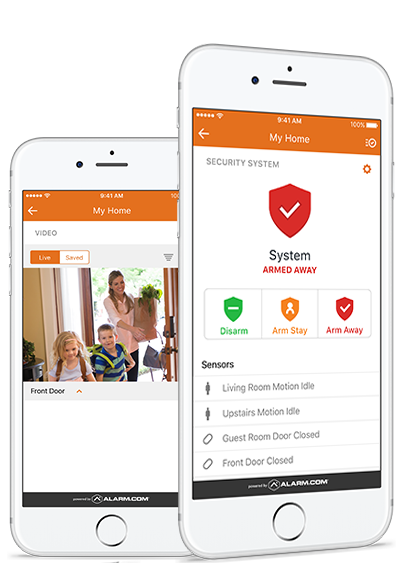 Smart Video

Our video surveillance system is easy to use and allows you to easily check in on your home, property and front door from your smart phone.
Smart Door Locks

Control who has access to your property with integrated smart door locks for exterior & interior doors and garage doors that you control via our mobile app.
Professional Installation & Support
Valley Alarm is a locally owned and operated alarm company in San Bernardino County. We employ factory trained installation specialists that are knowledgeable, courteous and thorough.
Since 1981 we have worked diligently to earn a reputation for delivering quality. Our formula? Select high quality equipment, install it in a skillful conscientious manner, and provide the best 24/7 support and monitoring services available.