Slip and fall claims have impacted countless businesses throughout the decades, and they continue to show up in the post-pandemic era. These liability suits can come seemingly out of nowhere, whether filed by customers or employees. Now is the time for businesses of all types to protect themselves, using reliable CCTV video surveillance that can show exactly what happened in a slip and fall incident. Here are some points to consider as you weigh your options about protection from slip and fall claims.
Dubious Slip and Fall Claims are Spiking
Protecting your business from slip and fall claims is crucial in a time when dubious claims are spiking. The National Insurance Crime Bureau reports an increase in "questionable" (potentially fraudulent) slip and fall claims throughout the pandemic. Furthermore, they report that a defendant's inadequate business policies account for 79% of slip and fall claims. It stands to reason that insufficient video surveillance is a strong contributor; without clear video evidence, it becomes much more difficult for a business to defend itself from a claim.
Small Businesses Can't Sustain a Payout
Without sufficient video evidence to show a business took "reasonable care" to warn occupants about potentially unsafe conditions onsite (for example, a wet floor), a court could determine that the business was negligent and award the plaintiff with monetary damages. Unlike the major movie chain held liable in a recent slip and fall suit in California, most small businesses lack the insurance coverage or revenues to sustain a major payout to a slip and fall plaintiff.
In fact, the most common type of liability lawsuit in which a business can lose assets is one resulting from an accident.
Scammers Can Come from Anywhere
Often, fraudulent slip and fall claims are filed by scammers pretending to be unassuming patrons of a business. But unfortunately, scammers can come from anywhere — including an employer's own staff. The California Department of Insurance reports that $9 billion in workers' compensation fraud is committed in the state every year, perpetuated by workers who are misrepresenting injuries sustained at work. The department makes clear that in addition to social media and medical provider records, these scammers are often caught through video surveillance.
Protect Your Business with CCTV
CCTV can protect a business from fraudulent slip and fall claims in California, whether the plaintiffs are employees of the business or scammers posing as customers. With intelligent cameras that monitor traffic throughout the premises and record all activity, business owners can be assured that incidents will be caught on camera, providing the justice system with an accurate record of events. To inquire about CCTV for protecting your business from slip and fall liability, call Valley Alarm today.
About Valley Alarm
Valley Alarm is a fully licensed, experienced security company in business since 1981. We provide design, consultation, installation, maintenance, and central station services for commercial, residential, and government clients of all types throughout Southern California. For us, nothing is more important than the security of your family or business.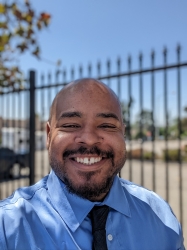 Latest posts by David Turner
(see all)