Catalytic converter theft has been rampant across the country for the past several years, with many states introducing legislation to crack down on the crime. In September, California's governor signed two bills designed to make it harder to steal and resell catalytic converters. 
Passing laws is important, but it's just one piece of the solution. The public needs ways to hold catalytic converter thieves responsible, and reduce the risk of being targeted in the first place. Using CCTV, Southern California residents can partner with authorities to catch catalytic converter thieves. 
But what is a catalytic converter, and what makes the device so alluring to criminals? Here's the essential info. 
What is a Catalytic Converter? 
A catalytic converter is an anti-pollution device featured in a vehicle. Its purpose is to convert the toxic chemical compounds from engine emissions into steam gas before they emit into the air. A catalytic converter contains the precious metals rhodium, platinum and palladium, which can sell for thousands of dollars per ounce. 
Why do People Steal Catalytic Converters?
People who steal catalytic converters do it in order to sell the valuable metals to scrap yards and black market buyers. In 2021, when car usage was still on the decline from the pandemic and the value of certain metals increased, there were 18,026 catalytic converter thefts in California (source: BeenVerified). 
Why Capture Catalytic Converter Theft on CCTV?
For thieves who know what they're doing, a catalytic converter is fairly easy to remove from a vehicle. The crime can happen in under one minute, making it difficult for security guards to intervene in time. There's a high probability of the thief getting away, which is why it's so important to capture them on CCTV.
Southern California commercial property owners can turn their CCTV footage over to law enforcement so that justice can be delivered. 
With the new laws going into effect, authorities have catalytic converter theft on their radar more than ever. This is the time to do your part with intelligent CCTV monitoring. Southern California residents can get request a CCTV installation or upgrade by calling Valley Alarm today. 
About Valley Alarm
Valley Alarm is a fully licensed, experienced security company in business since 1981. We provide design, consultation, installation, maintenance, and central station services for commercial, residential, and government clients of all types throughout Southern California. For us, nothing is more important than the security of your family or business.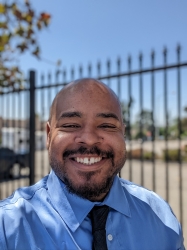 Latest posts by David Turner
(see all)