Today's contractors are faced with ongoing concerns over the cost of construction materials. The cost of lumber reached a peak last spring and took a dip over the past few weeks, revealing the instability of the markets that dictate how much contractors pay for the materials they rely on. Unfortunately, criminals pay attention to these trends as well. 
When the price of construction materials goes up, thieves know they can steal lumber and copper from a site and sell it for less than market cost. This makes construction sites extremely vulnerable. It's important for contractors to protect themselves, their worksites and their stock of materials from price-savvy thieves who strike during these times. Valley Alarm can help.
ValleyGuard for Contractor Security 
ValleyGuard, our remote guard video monitoring service, is an ideal security solution for contractors to protect the materials at their worksites.
Whether it's 24 hours a day, specific afterhours shifts, or overnight only, ValleyGuard can watch over a construction site and trigger a signal to our monitoring center anytime there's a breach or break-in. 
From there, our live security agent will:
Visually verify the emergency quickly. 

Verbally warn the intruder using the talk-down feature.

Call the local police, if the intruder doesn't flee. 
In communities where construction sites are notorious hotbeds for thieves, our ValleyGuard service can make a major impact toward protecting local contractors. Once word spreads that this kind of video monitoring service is in place, incidents of theft at local construction sites can drop dramatically. Additionally, ValleyGuard is an excellent deterrent for loitering; this is key for sites where teenagers may attempt afterhours mischief.
Call Us for Contractor Security Support 
Since 1981, Valley Alarm has worked alongside contractors to provide security for their sites before, during and after construction. ValleyGuard is our best tool to provide security as construction is progressing; for contractors who are concerned about theft and loitering, this system provides outstanding results. Ask us about ValleyGuard today. We'll be glad to answer your questions about our unique remote guard video monitoring service. 
About Valley Alarm
Valley Alarm is a fully licensed, experienced security company in business since 1981. We provide design, consultation, installation, maintenance, and central station services for commercial, residential, and government clients of all types throughout Southern California. For us, nothing is more important than the security of your family or business.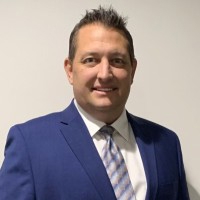 Latest posts by Edward Michel
(see all)