Despite having no connection to retail business, criminal activity near office complexes is becoming more common in California. One recent example is the tragic shooting in downtown Sacramento on April 3. However, there are lower profile cases of vandalism, intrusion and other crimes near office buildings throughout Southern California. All things considered, it's a risky time to operate an office complex.
No matter your location, your office property could be at risk — but you can be prepared, with a virtual guard monitoring service that keeps eyes on your building and intervenes the moment an intruder is detected. Here's what ValleyGuard, our virtual guard monitoring solution, can do for your office building or complex.
Verify A Crime In Progress
If you operate an office property, you may be aware that the traditional method of manually checking on the building's surveillance cameras rarely enables you to verify a crime in progress. Often, business owners find themselves doing this haphazardly, with no specific strategy in mind. This reactive approach creates major surveillance gaps that are hardly effective at preventing crime. Unfortunately, the most this method can do is solve a crime after it's already happened. Your property deserves better.
ValleyGuard, our video guard monitoring service, is a more effective approach. When suspicious activity is captured, your cameras send a signal to our local central station. There, our live agents spring into action by looking at your video and verifying whether the activity is a crime in progress. This is the proactive security approach every office complex needs.
Communicate with Intruders
With ValleyGuard, it only takes seconds for our live security agent to verify the nature of the activity. Then, the next action is to intervene by communicating with the intruder. Our agent can do this by talking down to the site via our built-in, two-way communication technology. When you choose ValleyGuard as your virtual guard monitoring solution, your office complex location will have all the equipment it needs for this to happen.
The agent can issue your pre-approved warning, notifying the intruder that police are on their way. Often, the intruder will flee upon hearing the message. If they remain onsite, they can be intercepted when police arrive.
Learn More About Video Guard Monitoring for Office Complexes
Office complexes are among the many types of properties that are more vulnerable to intrusion than they were in the past, but ValleyGuard can help you be prepared. To learn more about this video guard monitoring solution for California office buildings, call Valley Alarm today. We look forward to hearing from you.
About Valley Alarm
Valley Alarm is a fully licensed, experienced security company in business since 1981. We provide design, consultation, installation, maintenance, and central station services for commercial, residential, and government clients of all types throughout Southern California. For us, nothing is more important than the security of your family or business.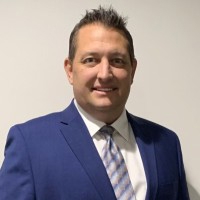 Latest posts by Edward Michel
(see all)