Despite the legalization of cannabis in California over four years ago, there are still very few legal dispensaries in the Greater Los Angeles area. Bureaucratic delays may be to blame, but it's legal businesses like yours that are paying the price.
How did illegal cannabis find a way to thrive in a legalized market? As Politico reported in February, the city failed to impose rules on dispensaries until 2018, two years after the passing of the Proposition 64 ballot measure. As the report states, "creating a clear distinction for the public between legal and illegal businesses had become nearly impossible" by this time. And now, only 184 cannabis stores in the entire city are licensed; that's less than one in five. Are they making the same investment in cannabis compliant security you are? That's doubtful.
Crime That Punishes Your Legal Operation
Illegal growing operations are thriving from the Mojave Desert to Ventura County, and they distribute all over Southern California. According to a Los Angeles Times report published in July, Los Angeles County sheriff's deputies have counted 500 illegal grow sites from the air within the last few months. Unfortunately, authorities don't have the resources to go after all of them and have focused only on eradicating larger operations.
In one recent eradication sweep, authorities seized 373,000 pot plants and more than 16 tons of harvested marijuana with a street value of more than $1 billion. As this illustrates, these lawbreakers are raking in profits while legal businesses like yours work hard every day to create revenues within the confines of the law. As the LA Times reported, the legal cannabis industry is struggling while as much as 80% of the marijuana sold in California comes from the black market.
Violence That Puts Us All at Risk
The Times also reported that illegal marijuana operations remain a major source of violence and crime throughout Southern California. Investigators found that at least five murders and one attempted murder in the past year have been connected to illegal growing operations in the region (although the paper acknowledged there is no official tally of homicides).
In one case, a man was held prisoner at an illegal farm before his body was dumped 50 miles north of Los Angeles. Residents who live near illegal growing operations say they feel less safe, but residents all over Southern California are at risk.
Protect Your License, Protect Your Community
All things considered, your license to operate as a legal cannabis business is gold. By making sure you continue to operate within the confines of the law, you are protecting yourself and your community from the violent crime that plagues the black market. You can protect your license by implementing adequate cannabis security measures and complying with Title 16 for cannabis compliant security.
Title 16 of the Bureau of Cannabis Control regulations requires you to protect your restricted access areas with an electronic access control system, monitor cash registers and merchandise areas with facial recognition quality video surveillance, and implement 24/7 alarm monitoring, provided by a cannabis compliant security company like Valley Alarm.
Reporting Crime for Title 16 Compliance
Section 5036 of Title 16 also requires notification of theft, loss or criminal activity. It outlines directives for the licensee to notify the Bureau and local law enforcement within 24 hours of discovery of:
A significant discrepancy in inventory.
Diversion, theft, loss, or any other criminal activity pertaining to operations (whether committed by an outsider or an act of internal theft).
Loss or unauthorized alteration of records related to cannabis goods, customers, or the licensee's employees or agents.
Any other breach of security.
By complying with the cannabis security portion of Title 16, you are sending a message to law enforcement, regulators and your community that you're serious about bettering the community with your business.
Valley Alarm is committed to helping businesses like yours meet all obligations for cannabis compliant security. For questions on making your cannabis business more secure with our high tech products and expansive services, call our professional security consultants today.
About Valley Alarm
Valley Alarm is a fully licensed, experienced security company in business since 1981. We provide design, consultation, installation, maintenance, and central station services for commercial, residential, and government clients of all types throughout Southern California. For us, nothing is more important than the security of your family or business.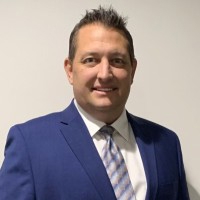 Latest posts by Edward Michel
(see all)