Croptober, the early fall season during which around 80% of sun-grown cannabis is harvested, is safer from natural threats in Southern California than it is in other regions. That's because we have heavy sunshine year round, with minimal risks of monsoons and other weather events that could destroy crops.
Unfortunately, it's not safe from unnatural threats like theft; in fact, the risk of theft is typically much higher in crime-ridden California. Whether you call them "rippers" or use another term for cannabis thieves, Croptober is the most important time of year to protect your crops from them. Here are some ways to do it. 
Supplement Your Security Guards
Title 16 requires you to have a live security guard on duty during business hours — but once the operation closes for the day, the guard goes home. Serious cannabis business owners understand that the need for security is around the clock. That's why we recommend supplementing your guard with a remote video monitoring service. 
Our service, ValleyGuard, watches all areas at once and sends a signal to the monitoring center the moment there's a breach or break-in. From there, a security agent will visually verify the emergency and issue a verbal warning to the intruder using the talk-down feature. If the thief stays onsite, the agent calls the police immediately. And if your security guard is still on duty, he can also be notified at the same time.
Remove the Risk of Darkness
Another reason cannabis thieves like to strike in Croptober is the onset of increased darkness. With shortened daylight hours beginning in early fall, professional cannabis thieves see this as a window of opportunity. Fortunately, you're a professional too — and that means you know how to be prepared. 
One service that can prepare you to face off thieves is video analytics, which intelligently detects humans in the field of vision of our digital smart cameras.
This is 24-hour video surveillance that records at the Title 16 required minimum of 15 frames per second. You'll have 90 days of security footage storage that's accessible on-premises and in the cloud. This is also Title 16 compliant, as the law requires "transmission control protocol (TCP) capable of being accessed through the Internet." Meanwhile, we provide ongoing system monitoring at our local monitoring center in Southern California. 
Croptober should be a time of prosperity for your business; don't let cannabis thieves put that at risk. To learn more about ValleyGuard and video analytics to protect your crops this fall, call Valley Alarm today. We're ready to help. 
About Valley Alarm
Valley Alarm is a fully licensed, experienced security company in business since 1981. We provide design, consultation, installation, maintenance, and central station services for commercial, residential, and government clients of all types throughout Southern California. For us, nothing is more important than the security of your family or business.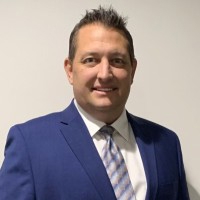 Latest posts by Edward Michel
(see all)