Internal theft is one of the biggest threats to the health of a cannabis enterprise. According to one California-based insurance broker, approximately 90% of theft claims filed by cannabis businesses are due to internal incidents where at least one employee was in on the crime.
Growers are at greater risk.
The research also suggests that cannabis growing enterprises are at greater risk of this happening than cannabis retailers. One cannabis security analysis reported that 10% of a grower's product "walks out the door," whether employees are stealing for personal use or with the intention of reselling the product.
It stands to reason that when product theft occurs sometime during the cultivation, harvest, or curing process, that's a dead giveaway of an inside job — the suggestion being that the thief knew precisely when, where, and how to get access to the product.
Sometimes, security staff is in on the job.
Title 16 requires cannabis businesses to employ a live security guard who remains on site during business hours. For larger enterprises, multiple security guards may be needed to cover more ground. However, there's one unfortunate prospect associated with this: Security staff could be convinced to participate.
Inside jobs can be committed by any type of employee, but security guards are the barrier to the crime's success. If a theft occurs while security staff is onsite, there's a strong possibility they may have been involved.
In one scenario, thieves were able to make off with $1 million in product in less than 10 minutes because they knew when the security guards would be on break. Most likely, they were tipped off by one of the guards in order to commit the crime.
Consider supplementing security guards with video monitoring.
Supplementing your security with virtual guard video monitoring can defend your business against the possibility of staff corruption. Our ValleyGuard virtual guard video monitoring service can stop an internal product theft before it starts, using artificial intelligence that converts standard video surveillance into smart cameras.
The motion-triggered cameras immediately identify when an intruder is present in a restricted area and signal our monitoring center to intervene. Right away, a security agent will visually verify the security breach and use the talk-down feature to warn the intruder. If police are required, the agent will dial them immediately.
Find out more about ValleyGuard today.
To discuss how ValleyGuard can protect your cannabis enterprise from internal theft, call Valley Alarm today. We are glad to help cannabis entrepreneurs throughout Southern California explore their security options.
About Valley Alarm
Valley Alarm is a fully licensed, experienced security company in business since 1981. We provide design, consultation, installation, maintenance, and central station services for commercial, residential, and government clients of all types throughout Southern California. For us, nothing is more important than the security of your family or business.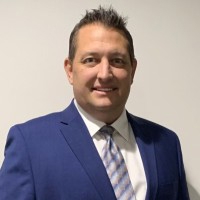 Latest posts by Edward Michel
(see all)