After just three years, California's legal cannabis market reached $4 billion in sales by 2020. Those who are considering opening a cannabis business in the future may not be aware how strictly regulated all the areas of cannabis operation are, including security procedures. Governed by Title 16, Division 42 of the Bureau of Cannabis Control regulations, cannabis business owners are required to comply with numerous directives. 
What Title 16 Requires of Cannabis Business Owners
For example, Title 16 requires everyone applying for a cannabis business license to provide: 
A thorough description of the video surveillance system, right down to where the cameras are placed.

A description of how access points to the site will be secured (that includes a live security guard, who is required to be onsite during business hours. Afterhours, we recommend supplementing with our ValleyGuard virtual video monitoring service). 

A description of the applicant's security alarm system, which must be permanently installed and monitored by a licensed security company. 
Other Aspects of Cannabis Compliant Security  
That barely scratches the surface when it comes to Title 16 cannabis business security requirements. There are additional requirements for: 
Access control –

 Business owners are required to protect their restricted or limited access areas with electronic access control systems. We have access control systems that are ideal for highly regulated businesses, including cannabis dispensaries and growing operations. 
Video surveillance –

 Cannabis businesses are required to record point-of-sale areas (i.e. the cash register) and all areas where goods are displayed. The cameras must record with "sufficient clarity to determine identity," which makes facial recognition capability important for cannabis compliant security. Also important: a minimum resolution of 1280 x 720 pixels.
Security monitoring –

 In order to be in compliance with Title 16, cannabis businesses must have all their electronic security monitored 24/7. The law requires "the continuous and uninterrupted attention to potential alarm signals that can be transmitted from a security alarm system for the purpose of summoning law enforcement." They also want to know who is monitoring it, which means it should be a cannabis compliant security provider. 
Whether you're a current cannabis business owner or someone considering opening up an enterprise in the near future, Valley Alarm has the knowledge to assist you. We're ready to answer your questions on cannabis compliant security, and we have the technology you need to maintain compliance. To discuss your Title 16 cannabis compliance questions, contact Valley Alarm today. 
About Valley Alarm
Valley Alarm is a fully licensed, experienced security company in business since 1981. We provide design, consultation, installation, maintenance and central station services for commercial, residential and government clients of all types throughout Southern California. For us, nothing is more important than the security of your family or business.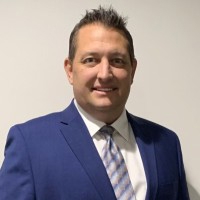 Latest posts by Edward Michel
(see all)