Last summer, travel was strongly discouraged — but as we near the end of summer 2021, many of us are excited to get in at least one short vacation. Maybe you're feeling anxious about leaving the house empty after all this time. Luckily, we have smart home security technology you can manage from anywhere. With a residential security system from Valley Alarm, here's what you can do from your vacation destination. 
Perform quick fixes for easy mistakes. 
We've all done it: left a window cracked open, closed the front door without locking it, or sped away from the house without closing the garage door. The good news is, you can fix these easy home security mistakes quickly with the help of your home security mobile app. Just pull out your phone, see if anything is amiss, and take care of locking those doors with the tap of a button (windows can be closed by a trusted friend or neighbor). This is the simple home security solution you've always wanted. 
Provide trusted people access to the house.
For some families, it takes a village to keep the home running ― especially when the family will be away on vacation. If you have house sitters, pet walkers, plant waterers or just some trusted friends coming by to hold down the fort in your absence, imagine the convenience of letting them in the house with your mobile phone.
When your front door is protected by a smart lock, you can let these visitors in with a tap on your app or give them their own numeric code to use while you're away.
You can deactivate the code when you return, so your home security is never breached. There's no need to copy a key, no need to place a key under the mat…in fact, there's no key necessary at all. When it comes to home security, smart locks are the new normal we all need. 
Preserve your deliveries and your privacy. 
Now that ordering online is a weekly routine for many of us, porch pirates have more opportunities than ever — and when you go on vacation, the risk is even higher. The message to porch thieves that no one is home gets louder and louder. But when you have a doorbell camera as part of your home security solution, you can avoid sending that message entirely. Just swipe on your smartphone alert that someone is at the door. Verify that it's your driver and ask him or her to leave the delivery inside. Unlock the door remotely with just a couple of taps and lock back up after. Now, it's time to get back to enjoying your vacation. 
Pilot your energy and protect your home. 
Sometimes, the mistakes we make heading out the door are more applicable to home energy than home security. All it takes is one forgetful episode with the thermostat to leave your HVAC running for days on end, costing you money and giving you a headache. With a smart thermostat as part of your home security system, you can pilot your home energy remotely by adjusting the temperature while you're away. There are also devices that protect the home from devastations like flooding; implementing these can prevent you from becoming the family that came home to a catastrophe. 
Managing your home security remotely can make your vacation more relaxing and enjoyable, which is what you and your family deserve. Learn more about any of these smart home security features by calling Valley Alarm. We'll be glad to answer your questions. 
About Valley Alarm
Valley Alarm is a fully licensed, experienced security company in business since 1981. We provide design, consultation, installation, maintenance, and central station services for commercial, residential, and government clients of all types throughout Southern California. For us, nothing is more important than the security of your family or business.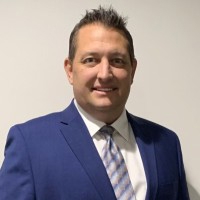 Latest posts by Edward Michel
(see all)