According to the Bureau of Labor Statistics, California employs more security guards than any other state in the U.S. According to the most recently available data, there are 158,150 security guards employed to protect California's businesses and institutions. While these physical security professionals are taking on an important job, they are not immune to shortcomings. For that reason, we have introduced ValleyGuard, our virtual guard video monitoring service. ValleyGuard can fill the gaps left by live security guards by doing the following.
Covering More Ground
No matter how good your security guard is, he can't be everywhere at once. He may patrol all areas of your property — but while he's stationed in one area, you may have a security breach on another part of the premises.
With video monitoring that watches all areas at once, ValleyGuard can cover more ground. The moment there's a break-in or a breach is detected, your security system will send a signal to our monitoring center. From there, a security agent will visually verify the emergency and issue a verbal warning to the intruder using the talk-down feature. If that doesn't work, the police will be called right away. If you employ a security guard as well, he can also be notified while he's at his other post.
Eliminating Breaks and Distractions
When your guard goes on break, who's watching the premises? When he gets distracted by an incident, who's monitoring the rest of the property? With ValleyGuard, the answer is clear: Our virtual guards are always watching through video monitoring. There's no more arriving late, leaving early, getting sick, sleeping on the job, or giving in to technology distractions. The artificial intelligence of video monitoring does the work of detecting intrusion, while the human intelligence of our virtual guards works to intervene the moment an event is detected.
If you still choose to employ security guards, we can keep watch while they're absent — and if you choose to reduce the expense of paying live guards entirely, we can replace them at a fraction of the cost. We're always on duty with proactive monitoring that can stop crime before it starts, giving you a return on your investment in less than one week.
Removes the Risk of Internal Crime
Unfortunately, theft and other crimes can be committed by the very people you have hired to protect your property. Internal theft rings are often enabled by security guards, and internal fraud may be supported by them as well. With a virtual guard video monitoring service, this possibility is eliminated. You can rest assured knowing that the risk of inside jobs is dramatically reduced.
ValleyGuard is the proactive, cost-effective security approach businesses need. Whether you intend to replace your security guards or supplement them with this service, Valley Alarm is here to help. Contact us today to learn more about this high-quality, low-cost layer of protection for your business.
About Valley Alarm
Valley Alarm is a fully licensed, experienced security company in business since 1981. We provide design, consultation, installation, maintenance, and central station services for commercial, residential, and government clients of all types throughout Southern California. For us, nothing is more important than the security of your family or business.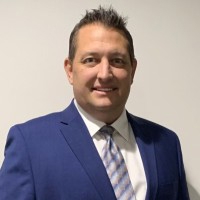 Latest posts by Edward Michel
(see all)