COVID-19 has made an indelibly detrimental mark on the film and television production industry. In the Motion Picture Association's most recent annual THEME Report, one of the most unfortunate details included the fact that movie theater releases have declined by 66% since the onset of the pandemic. 
Although many projects began filming again in 2021, some have been forced to take another pause during the Omicron surge. Their equipment and sets need to be stored securely so that production can pick back up as soon as restrictions are lifted.
Protect Your Investors and Assets
Behind every film or television production is a trove of valuable investments by concerned stakeholders. If you are tasked with overseeing a production, protecting these investments is your responsibility.
Valley Alarm can help you address all these concerns with ValleyGuard, a remote guard video monitoring service to keep sets securely monitored during a production hiatus. Here's why ValleyGuard is better than traditional CCTV surveillance and superior to a live security guard.
Motion-Triggered Recording and Alerts
The theft of equipment, set pieces and props can tank your entire production. If you have a traditional CCTV solution, you are vulnerable to this outcome; that's because traditional video surveillance is designed to show you a crime that's already happened.
Contrast that with remote guard video monitoring, which intelligently detects motion and assesses the level of risk as the camera is recording. In seconds, this powerful artifiical intelligence determines whether a security threat is present and sends a signal to our monitoring center. At the same time, you receive an alert about the security event directly to your smartphone.
Live Virtual Guard Intervention
Your virtual guard is a live, thoroughly trained security agent at our Los Angeles-based monitoring center. The moment your guard receives your video signal, he or she sees the event and intervenes by mitigating the crime in progress. First, your guard can talk down to the site via the two-way audio speaker; the verbal warning can be customized to your specifications. Although the verbal warning is often enough to prompt a criminal to flee and not return, your guard can also dispatch law enforcement to initiate a pursuit and ensure that a police report is filed.
Often, this service is more effective and less costly than hiring a security guard to be onsite. The majority of "inside job" thefts involve security guards looking the other way; one unfortunate byproduct of our current criminal climate is security guard susceptibility to corruption. ValleyGuard is incorruptible, because your live guard is alerted to security events in real time as they begin. Simply put, it's a superior security solution.
To inquire about our ValleyGuard remote guard video monitoring service for film and TV production, call Valley Alarm today. We look forward to helping you protect the integrity of your project.
About Valley Alarm
Valley Alarm is a fully licensed, experienced security company in business since 1981. We provide design, consultation, installation, maintenance, and central station services for commercial, residential, and government clients of all types throughout Southern California. For us, nothing is more important than the security of your family or business.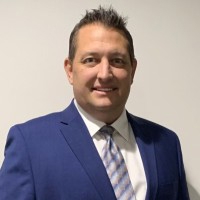 Latest posts by Edward Michel
(see all)