Los Angeles Unified is the country's second-largest school district, and yet it employs fewer than 300 school police officers. With approximately 440,000 students enrolled, that roughly equates to one school police officer for every 1,500 students. The numbers don't lie; our school police forces need supplemental security support. Fortunately, Valley Alarm can provide it with ValleyGuard, our remote guard video monitoring service that's ideal for school campuses in Los Angeles. 
How ValleyGuard Works on Campus
With ValleyGuard, motion-triggered video of security events around campus are immediately viewable by your own virtual guard at our local, Los Angeles area monitoring center. When your virtual guard watches the video in real time, this serves as the visual verification police departments need to classify an intrusion as a crime in progress. 
Meanwhile, your guard can communicate the emergency to school police while also talking down to the site using the loudspeaker. If you have more specific instructions for your guard (i.e. protocol for using the loudspeaker warning vs. calling the police), those instructions can be followed to your specifications. 
ValleyGuard Custom Service Options
That's not the only customizable option we can provide with ValleyGuard. Your school's virtual guard can be assigned to keep watch during the hours your site administrators specify. Some districts use ValleyGuard overnight, while others use it for weekends, holidays and school breaks.
Schools where campus crime is a serious problem may opt to have ValleyGuard in place during school hours when students are onsite.
Schools that tend to attract loiterers, troublemakers or homeless individuals at night may prefer to use it afterhours only. 
What Happens When Word Spreads
No matter what service options you decide on, your campus can be less vulnerable to intrusion once word spreads throughout the community that it's being guarded by video monitoring. We believe this can make a major impact on school security throughout Los Angeles. To learn more about ValleyGuard for school campuses, contact Valley Alarm to request an onsite assessment. We will be glad to discuss how we can help meet your school security needs.  
About Valley Alarm
Valley Alarm is a fully licensed, experienced security company in business since 1981. We provide design, consultation, installation, maintenance, and central station services for commercial, residential, and government clients of all types throughout Southern California. For us, nothing is more important than the security of your family or business.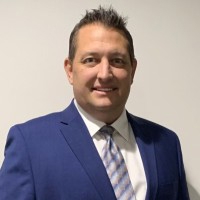 Latest posts by Edward Michel
(see all)