Summer is nearing its apex, and we're all in checklist mode.
Gone to the beach? Check.
Taken a dip in the pool? Check.
Hosted a cookout? Check.
But have you followed a safety checklist before doing those things? It's not too late to start. Here are some simple checklist items to help your family's summer go more safely.
Avoid illegal fireworks; use legal fireworks safely.
Even in the weeks after the July 4th holiday, some households are inclined to use personal fireworks on summer nights. Is it legal? That depends on your county and city ordinances.
While some parts of Los Angeles County allow "safe and sane" fireworks, all fireworks are illegal in the city of Los Angeles and its unincorporated areas. You should always follow your local ordinances regarding the use of personal fireworks.
To determine whether your city allows personal fireworks, visit your city website. If they are allowed and you plan to use them, please know this: Every year, fireworks are responsible for 10,000 emergency room visits and 19,000 fires. These guidelines should be followed closely:
Never allow children to handle fireworks; if using sparklers, supervise children closely.
Never hold a lit firework in your hand.
Never attempt to re-light a malfunctioning firework.
Keep spectators at least 35 feet from fountains and ground-based fireworks.
Keep spectators at least 150 feet from aerial fireworks.
Don't allow anyone who has consumed alcohol or cannabis to handle or light fireworks.
Avoid fires and burns from the grill.
Cooking outdoors is a summer tradition, but it comes with risks. The National Fire Protection Association reports that fire departments respond to approximately 10,000 grill fires per year, and close to 20,000 people visit the ER every year due to thermal burns from cooking grills (children under five account for 40% of these burn victims). All things considered, your outdoor grill should be used with great caution. Follow these guidelines:
Assign one person to man the grill while in use and another person to make sure children and pets stay away from it.
Never hold an infant or child (even in a sling or other carrier) while grilling.
If you have a gas grill, make sure the hose has no holes or breaks before using it (gas leaks are also very dangerous).
If you use charcoal, keep everyone away from hot coals. The NFPA reports that many facial burns from the grill are a result of trying to relight a grill with lighter fluid that explodes in the victim's face.
Only use lighter fluid designed for cooking charcoal. Never use gasoline or another propellant to light a charcoal grill.
Avoid drowning and other water dangers.
Tragically, the month of July is the annual peak of accidental drownings. Whether your family is swimming in a pool or hitting the beach, keeping everyone safe from drowning dangers is your responsibility. Follow these water safety tips:
Never leave children alone around water. Always keep children within arm's reach of a caring, attentive adult.
If jet skiing, boating or taking part in any water sports, make sure everyone is wearing properly fitting life vests.
When swimming in the ocean or another public body of water, stay in the lifeguarded area and never separate from children.
Avoid any impairing substances before going swimming, boating or supervising children around water.
Use Smart Home Technology to Help with Safety
If you're hosting a summer soirée and you have our smart home security technology installed, use it to support your safety checklist. If the kids are in the pool when guests arrive, you can't leave them to answer the door — but your system can answer it for you.
When the doorbell camera rings, swipe on your phone alert to greet your guests and inform them you'll be unlocking the door remotely. Your friends can let themselves in, and the kids will stay safe in the pool. You can do the same thing if grilling when your guests arrive.
Your summer safety checklist is easy to follow, and we have smart home support to help. To learn more about smart home security technology, call Valley Alarm this summer.
About Valley Alarm
Valley Alarm is a fully licensed, experienced security company in business since 1981. We provide design, consultation, installation, maintenance, and central station services for commercial, residential, and government clients of all types throughout Southern California. For us, nothing is more important than the security of your family or business.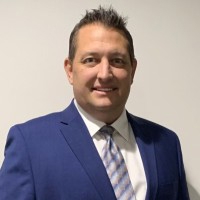 Latest posts by Edward Michel
(see all)