It's been a strange school year, and now campuses are about to sit empty once again for a long summer break. That leaves them vulnerable to security breaches of all types, from simple student trespassing to vandalization and theft by professional criminals.
Even though students and staff may be offsite, summer is no time to let school security slide. The relaxed routine of the summer months can be an enticing invitation to intruders, especially at night when temperatures are cool enough to venture outside for long periods of time. Even when there's a fully staffed school police force, schools need extra security in the summer.
The answer is virtual guard video monitoring.
The answer is ValleyGuard, our virtual guard video monitoring service that protects properties of all types, including school campuses. With ValleyGuard, your campus will have its own virtual guard at our monitoring center assigned to keep watch during the hours you schedule for service. Here's what ValleyGuard can do to keep your school site secure all summer long.
Motion-triggered recording puts your guard at the scene.
When an intrusion event is captured on one of your cameras, this triggers recording to begin. Right away, your virtual guard begins watching the video in real time. If what's happening is visually verified to be an intrusion event (as opposed to a custodian or other employee who is authorized to be there), the guard will speak to the intruder using the talkdown capability in the system. If the warning does not cue the person to leave, then the guard will promptly call the local police to the school site. Once word spreads throughout the community that your school has this monitoring service, the campus will become far less vulnerable to intrusion.
What to do when school starts back.
When school starts back in the fall, ValleyGuard can remain part of your campus' security repertoire as an afterhours support system. Use it to supplement your school police patrols, so that no gaps will be left in between shifts or in areas that get less attention from officers. From students who want to hang out on the campus at night to intruders with less innocent intentions, ValleyGuard can promptly respond to any afterhours events triggered by your cameras.
To learn more about ValleyGuard virtual guard video monitoring for your school, call Valley Alarm today. We proudly offer this service to campuses throughout Southern California.
About Valley Alarm
Valley Alarm is a fully licensed, experienced security company in business since 1981. We provide design, consultation, installation, maintenance, and central station services for commercial, residential, and government clients of all types throughout Southern California. For us, nothing is more important than the security of your family or business.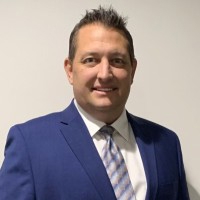 Latest posts by Edward Michel
(see all)