With crime sprees sweeping the nation and hate crimes on the rise, establishments of all types need more tools at their disposal to prevent  their properties from being targeted and keep bad actors off the premises. Remote guard video monitoring can be one of those tools.
At Valley Alarm, our ValleyGuard video monitoring tool can be a deterrent to keep criminals from targeting properties. Here are ways a remote guard video monitoring service like ours can potentially stop criminals from acting.
Stopping Stakeouts
The perpetrator who committed the tragic mass shooting at a Buffalo, New York supermarket on May 14 staked out the site beforehand. The Washington Post reported that the shooter wrote about being at the location as far back as March 26. When individuals stake out properties before committing a crime, their intention is to identify any challenges they may face in carrying out their plans. Stakeouts may happen during business hours or after, depending on the type of property being targeted.
When remote guard video monitoring is watching over the property afterhours, the talkdown warning issued by the virtual guard is so specific that trespassers are typically scared away immediately. The specificity of the warning is the reason they take it far more seriously than traditional video surveillance.
Spreading Word
But what about stakeouts that happen during business hours? Even then, remote guard video monitoring can still act as a deterrent. The reality is, word spreads like wildfire in a community when an establishment has little-to-no electronic security in place. Residents tell each other for the purpose of promoting public safety, but criminals tell each other for the purpose of facilitating one another's nefarious plans.
By having remote guard video monitoring onsite like our Valley Guard system, an establishment can earn the reputation of being safe for the community and off limits for criminals. Best of all, property owners can do this for a fraction of the cost of hiring a live security guard to be onsite.
And if a security guard is present, ValleyGuard can augment the efforts of the guard so that eyes are on all areas of the property.
Call Valley Alarm for More Information
No matter what type of establishment you operate, remote guard video monitoring is a service that can stop a criminal from acting on your property. For more information on deterring criminals with Valley Guard, call Valley Alarm today. We will be glad to answer your questions.
About Valley Alarm
Valley Alarm is a fully licensed, experienced security company in business since 1981. We provide design, consultation, installation, maintenance, and central station services for commercial, residential, and government clients of all types throughout Southern California. For us, nothing is more important than the security of your family or business.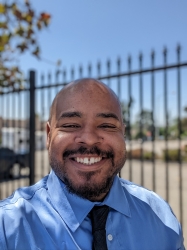 Latest posts by David Turner
(see all)