If you run a construction site, you know the risks of leaving it unattended after-hours — like theft of copper, wood, and fixtures. Not only can it cost you; it can also set your job back by weeks, even months. Most construction firms can't afford these losses.
What's the solution? Hiring an overnight guard is far too expensive for the tight budgets of today's construction companies. Video surveillance is more affordable, but the reactive approach of traditional video surveillance falls short of what you need (if there's a crime in progress, you'll see it happen — but can you stop it?).
ValleyGuard: A Better Solution
A more proactive approach is ValleyGuard, our virtual guard video monitoring service. With ValleyGuard, the break-in of your site will trigger a signal to our monitoring center. From there, a security agent will visually verify the emergency in seconds. Using the talk-down feature built into the system, the agent will issue a verbal warning to the intruder. If that doesn't work, police will be called right away.
The video verification involved in a virtual guard service adds a proactive layer to surveillance, which is what legitimizes it in the eyes of the police. In most cases, police dispatchers regard video-verified alarms as crimes in progress; typically, this immediately gives them higher priority.
The Intelligence Behind the Service
ValleyGuard uses artificial intelligence that significantly reduces your risk of false alarms, followed by human intelligence that intervenes to stop the crime.
The AI quickly assesses the motion being captured by your camera to determine if it is a vehicle or person.
If the motion is a person, your camera immediately notifies the monitoring center.
From there, our security agent proceeds as described above.
This intelligent intervention is what sets ValleyGuard apart from traditional video surveillance. It's a far superior service to protect your construction site.
As our customer, you can select what hours you need ValleyGuard to monitor your site; whether it's overnight or specific days, you call the shots. Your materials can be protected and your job can go more smoothly, thanks to this proactive virtual guard service.
To learn more about ValleyGuard, call Valley Alarm today. We'll be happy to answer your questions about our virtual guard video monitoring.
About Valley Alarm
Valley Alarm is a fully licensed, experienced security company in business since 1981. We provide design, consultation, installation, maintenance, and central station services for commercial, residential, and government clients of all types throughout Southern California. For us, nothing is more important than the security of your family or business.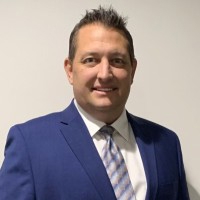 Latest posts by Edward Michel
(see all)