It's common for property management companies to have someone on call around the clock to deal with various property issues. Late night and weekend phone calls are routine for property managers. Some of these calls relate to maintenance issues… power outages, plumbing problems, or heating. But the most frequent calls property managers receive are from tenants who lock themselves out of their residential space or commercial suite. This requires the property management representative to meet the locked-out tenant at the site to unlock the door. If ever there was a golden opportunity for managed access control, this is it.
The property management company will, no doubt, appreciate the great time savings for their employees who can now remotely grant access to the locked-out tenant. If those savings don't provide strong enough motivation to consider managed access control, there's also the customer service benefit.
While tenants understand that they typically have no one to blame but themselves for being locked out, they will still be aggravated by the wait for their property manager to arrive and let them in. Tenants will be greatly pleased with the incredibly fast response available to lock-out situations from property managers that rely on managed access control. Within a minute of the tenant's call to the property manager, they will find their doors remotely unlocked as if by magic.
For every property, managed access control will typically enhance the security of the facility, a sales point the property manager can make with prospective tenants. A facility serviced by managed access control also projects an image of technical sophistication, further enhancing the prospect's impression of the property. Commercial facilities, and to a lesser extent residential complexes, are typically serviced by a number of third party providers working for the property manager such as cleaning crews, painters, maintenance people, etc. Much of the service in commercial buildings is done at night, when the building is empty. Electronic access control creates much stronger security than conventional locks, with access credentials that allow service and maintenance people to enter only at certain times and to only enter defined places, while providing an audit trail of each user's comings and goings.
Managed access control offers additional benefits to the property manager that works with outside service providers. The property manager can rely on their security professionals to manage the credentialing process, and receive routine reports that provide a record of each service provider's time on the job. In the event of a security breach in any individual tenant's space, the access log will prove to be valuable data that may assist the client in their investigation.
Here at Valley Alarm we have been safely providing managed access control systems as well as burglar alarm security for over 35 years! Please contact us today to receive a free consultation regarding the security of your building.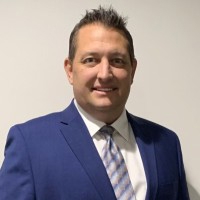 Latest posts by Edward Michel
(see all)