Do you ever wonder what we did before smart phones? We used to have a land-line phone, digital camera, GPS, and a million other gadgets…now they are all apps on your Smartphone!
Valley Alarm is now offering a new Smartphone App with thermostat, lighting, door locks, and camera control. You can see the kids get home from school, or open the house for a service or repair person from anywhere you can use your Smartphone. You can have true peace of mind thanks to your Valley Alarm monitored alarm service.
The mobile app gives you the control you should expect. Check in on your property while at work or on vacation, arm or disarm the system remotely from the office, get activity history, turn the lights on or off, adjust the thermostat, view live video and send commands to your security system right from the palm of your hand.
Unlike other security systems that only work if you remember to arm them and someone tries to break in, we monitor the activity in your home all the time, even when the system is disarmed. Now, you can get instant alerts whenever something happens like when your front door opens, there is motion in the basement or the liquor cabinet is opened.
Our patented security and interactive technology provides best in class protection and the ability to monitor your property 24/7. As an industry leader, we utilize advanced interactive security solutions to provide the most reliable monitoring service. That means keeping you informed about what's going on at your home or business. We monitor strategically placed sensors to detect activity and intrusions, even when the system is disarmed. Your security system can work for you all the time. Our mobile app is fully customizable and always on. You'll only get the alerts you want, when you want. Specify which sensors trigger alerts as well as the time of day and day of the week each notification should be active.
Easy to use mobile apps help you get more from your security system. Now it's simple to be in control, get alerts, manage your energy and watch video in the palm of your hand. Intuitively designed mobile interfaces make it easy to interact with your security system. Get started today!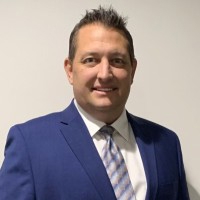 Latest posts by Edward Michel
(see all)