You think about protecting your property and your valuables, so you probably are also concerned about how to keep pets safe at home. When it comes to our pets, they are essentially a part of our families. Our pets can help us in a plethora of ways in and around our homes. Whether our pets are helping us by securing our home or by putting us at ease knowing they are there, they are important to us and a big part of our home.
Pets are always a good deterrent when it comes to potential burglars or strangers approaching your home. They can help warn us when something is going on in or around our household that may be a problem. But, there are times when pets can actually set off your home alarm, and this can be a costly mistake. Luckily, with how quickly technology continues to progress, this no longer has to be an issue, thanks to pet-immune motion detectors, which use passive infrared technology to distinguish between the heat radiation emitted from an animal and a human intruder to reduce false alarms. We also feature wireless technology so there are no wires for your pet to chew or damage to keep pets safe at your home.
The following are a few important tips for using your security system to protect your pet:
Install a door/window sensor on a pet door to keep burglars from using it as an entry point. You can also set the door sensor to chime when it is opened or closed.
Give pet sitters or dog walkers their own security system access code so you know when they entered and exited your home.
Unfortunately, pet theft does exist. This is why you need to make sure your home is always secure when you're away.
Home video surveillance allows you to check in on your pet or pet sitter when you are not home so you can monitor their behavior from anywhere in the world on your smartphone, tablet, or laptop.
Optional temperature sensors can alert you if your home gets too hot or too cold for your pet. With remote system control, you can receive real-time notifications via email or text message.
Take the precautionary steps needed to keep your pets safe at home!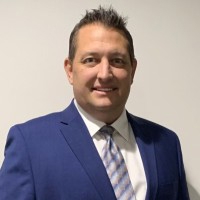 Latest posts by Edward Michel
(see all)