Did you know that the leading cause of house fires begin from cooking in the kitchen? Aside from kitchen fires, per U.S. Fire Administration, approximately 15,000 fires occur yearly from candles alone. Do not allow a fire to extinguish your plans for a romantic Valentine's Day!
Here are a few safety tips to keep in mind to avoid a flaming night:
Cooking: you may be concerned about impressing your date with the perfect meal but preparing it safely should be priority. Based on 2009-2013 annual averages in the U.S. – 66% of home cooking fires began with the ignition of food or other cooking materials. A close watch on what you're cooking prevents a good night from going bad. Keep flammable objects away from the stove or oven and don't forget to turn them off when your dinner is ready!
Candles: You might be hoping to set a romantic mood with keeping a few candles lit. However, they should never be left unattended. The U.S. Fire Administration reports that 20% of candle fires occurred when a flame was left burning. It's easier to extinguish a fire if you are nearby. Also, remember to keep flammable objects away from your candles.
Smoke Detectors: be sure your fire alarm system is in working condition. We recommend your smoke detectors to be tested at least once a month to be sure it's in good working condition.
Also, by popular demand we are extending the offer: Get 3 FREE FLAMELESS CANDLES when you sign up for Automatic Bill Pay!
Keep safety in mind
and use flameless candles!
(Flameless candles are a safe and reliable way to have the beauty of a traditional wax candle without all of the fuss! Instead of a flame these candles have a battery operated flickering LED that simulates a burning candle. Since there is no flame, there is no smoke, no soot and no melted wax. No flame also means that they are safe to use around children pets, furniture, and draperies. Flameless candles can be placed wherever you want without worry!)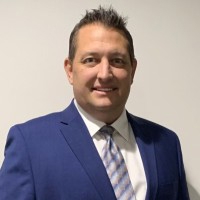 Latest posts by Edward Michel
(see all)