What is a Skybell?
SkyBell works as a video intercom. It enables you to see and speak with visitors at your door from a smart device such as a smartphone or tablet.  This HD device lets you see every single thing that happens in front of your door. It is a cloud-based, WiFi-connected camera and footage can be accessed with your smartphone from anywhere in the world.

Benefits:
iOS and Android compatible – SkyBell can be accessed by both iPhone and Android smartphones. Multiple users can be connected to the SkyBell at the same time.
Provides an extra layer of protection – When a visitor presses your door buzzers, you're sent a notification with a live video feed of your visitor. Its two-way audio system allows you to communicate with any unsolicited visitor at your door while away from home. This is especially helpful if you need to keep them from knowing your home is vacant.
Presents reliable footage – A SkyBell provides live video that will allow you to see who is at your door at any time of the day. This allows users to record live high definition video feed for police evidence. Many do-it-yourself doorbell cameras are grainy and unreliable. Our HD SkyBells are more than fit to provide top notch video evidence for a police report.
Convenient and slick – You will be able to see, hear and speak with visitors at door. Also, if you have a smart lock installed, you can have it integrated with the SkyBell and have the ability to open/close your door remotely.
Interested in further details? Feel free to contact us at 800-550-ALERT.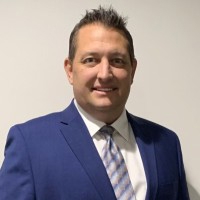 Latest posts by Edward Michel
(see all)