Do you have an emergency contact list?
School is officially back in session, which means busy nights. In all the hustle and bustle, it's easy to forget a few precautions, like an emergency list. Download your free emergency contact list below and read on to see the 5 most important security skills that your child should have.
1) Lock Doors and Windows: Make sure that your child knows how to lock and unlock the doors and windows in your house, including deadbolts.
2) Know Who to Call in an Emergency: Print out the above emergency contact sheet and fill it out. Make sure that your child knows where it is and how to find it. Put it somewhere that they can easily access.
3) Know your Emergency Plan: The only thing worse than an emergency is not knowing what to do when one happens. Write out an emergency plan and make sure that your children know it well. Cover where to go in case of an emergency, who to call, and what to do.
4) Establish a Communication Routine: Set up communication guidelines with your child if you haven't already, even if it's just texting you when they get to a friend's house.
5) Teach Caution: Your children should know to question the world around them. Only open the door for people they know, and if need be, have an identification question at the ready that both your child and a family member or friend would know the answer to.
Want to know more about keeping your house safe? Read on to learn about six ways that an interactive security system can make your life easier.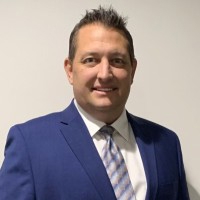 Latest posts by Edward Michel
(see all)