When dealing with your property little investment can provide large peace of mind! Don't fall victim to property loss caused by burglaries!
 No matter if your property is located in an expensive neighborhood or not, or how many tenants you have, security is likely always on your mind. In the United States there was an estimated 4.7 billion dollars in property lost due to burglaries in 2012. To ensure your building's security is top of the line, consider these trends and innovations in residential security.
Protect high valued targets
There are common sense techniques everyone should use to help prevent becoming a target, such as trimming bushes away from doors and windows. However, there are some other deterrents that can be used like installing a monitored security system in private residential units, building offices and amenity areas. Of course, this is not a guaranty you will not become a victim but if a break-in occurs you will be notified.
New Construction/Remodel Protection
Construction sites can be prime targets for theft. Wireless security sensors or camera systems can be useful for properties under construction. These systems can detect intruders and also send video clips to responsible persons, a construction site manager, or law enforcement. This technology allows you to catch would-be criminals when there is unauthorized activity on the property after business hours.
These systems can provide added protection to properties undergoing maintenance, which are prime targets for break-ins when ladders and other tools are left around or fence lines are left open. Most of these systems are wireless and can moved easily during construction.
Wireless interactive technology can help
For added versatility, most systems allow remote access via computer or mobile device. In addition to giving you a live video feed of the entrance, remote access can allow you to unlock a door and disarm the alarm system saving you from having to have someone on site 24/7. Many security systems provide much more than just price of mind from unauthorized intruders. They can also control temperature, detect smoke, detect carbon monoxide, and alert a resident or building owner if there is water detected from a broke or leaking pipe.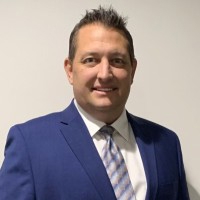 Latest posts by Edward Michel
(see all)