Last week, the Los Angeles Times reported that more than 60,000 homeless people are living on the streets of Los Angeles County. Conditions of homelessness have been at crisis level for the past few years, even before the onset of the pandemic. Now, the city will begin enforcing its new anti-camping ban which outlaws sitting, sleeping and lying at a variety of locations.
Time will tell what kinds of results the encampment bans will create. But no matter the outcome of the new ordinance, the need for Los Angeles area businesses to take greater security measures in response to homelessness has existed for some time. If there is a significant homeless population around your business, loitering is the least of your problems; you also contend with threats of intrusion, violence, public indecency and more.
Security Technology to Support You
At Valley Alarm, we hear from countless business owners who are tired of ineffective, low-tech measures of protecting their properties from the security risks of homelessness. They need reliable security support — not the reactive security that traditional CCTV surveillance provides, but the proactive security that's only available with a remote video monitoring service like ValleyGuard from Valley Alarm. If homelessness is impacting your storefront, sidewalks or other areas of your business property, here's how ValleyGuard can help.
ValleyGuard's Proactive Intervention
When you're a ValleyGuard customer, the motion-triggered video of loiterers around your business will be immediately visible to your virtual guard at the central station. As your virtual guard watches the live video of the activity in progress, he or she can quickly determine how to mitigate the issue — whether it's talking down to the site via the powerful speaker to issue a warning and scaring them off before they can do any damage, or calling law enforcement so they can intervene at your location, or both!
Because the event is video verified, it is typically given police priority so they can get to your site more quickly. As our ValleyGuard customer, you can specify your preferred course of action so our virtual guards can provide service as you see fit.
Contact Valley Alarm to Learn More
As the homelessness crisis in Los Angeles continues to expand, the time to protect your business is now. The beauty of ValleyGuard is that it combines the artificial intelligence of motion-triggered video surveillance with the decisiveness that only human intelligence can provide. Contact Valley Alarm today to see if our ValleyGuard service is right for you. We look forward to answering your questions.
About Valley Alarm
Valley Alarm is a fully licensed, experienced security company in business since 1981. We provide design, consultation, installation, maintenance, and central station services for commercial, residential, and government clients of all types throughout Southern California. For us, nothing is more important than the security of your family or business.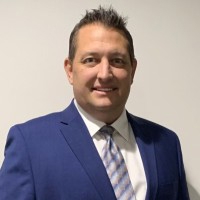 Latest posts by Edward Michel
(see all)