Fire alarms and false alarms problems can be caused by a number of sources, such as age, dust, dirt, contaminates, and vandalism. Even remodeling and improper maintenance procedures can cause damage and increase your false alarm rate.
So why is it important to have your fire alarm system inspected? Regular service and maintenance may increase the life of your system, meet insurance company requirements, greatly improves reliability and reduce false alarms. Periodic system testing and inspection by qualified specialists can detect any problems.
As the fire system ages, voltage fluctuations and temperature changes with higher humidity levels may cause systems to fail or have alarm problems.  Maintaining your system by testing and calibrating alarm sensors, checking battery corrosion and expiration dates may decrease system failure and false alarms.
If systems are older than twenty years it may be at its technology life expectancy. Updating an older system depends upon how well it was maintained, the age and whether or not it is compatible with today's technology, although, properly maintained systems may continue to work well for many years.
The specialist performing the inspection, testing and maintenance should be knowledgeable and qualified to service your fire alarm system.  Use a specialist whose daily work revolves around fire alarm system technology.  With proper testing, inspection and maintenance your fire alarm system can function at its optimal performance.
NFPA codes regulate the frequency of required inspections which are annually, at a minimum. Some businesses inspect their systems biannually or quarterly. Remember, business owners cannot conduct maintenance work or inspections on their own system, per fire code. These checkups may be the difference between no line of defense and lives saved. The fire and security specialists at Valley Alarm can provide you with any of your fire inspection needs. Contact Valley Alarm today to set up an evaluation of you fire system!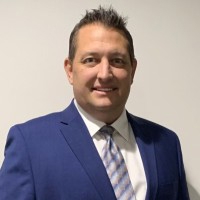 Latest posts by Edward Michel
(see all)