Here at Valley Alarm, we put our customers' safety first! Stay safe this holiday season with our helpful tips:
Going on vacation for the holidays?
o   Reduce the appearance of an unoccupied home: If you're going away for vacation, make sure your home looks occupied and notify your trustworthy friends and/or family members that you'll be away. If possible, ask someone to check on things while you're away. Keep your home well-lit to give the illusion of an occupied home. Installed porch lights or motion-activated lights can discourage burglars from approaching your home!
o   Make the most of your home alarm system: Notify your alarm company that you will be out of town and whether anyone will enter your home during that time. That way, if your alarm goes off while the home should be empty, the company will automatically send police. Also, remember to keep your contact list up-to-date.
o   Share wisely on social media: Never post pictures from your vacation on social media until you have returned. Posting while on vacation lets large numbers of people know you're away from your home. Additionally, don't share that you are at the airport or on your way out of town via social networking sites. Those posts instantly notify others that your home is empty and will be for a while.
Spending the holidays at home?
o   Avoid leaving packages outside: During the holiday season, criminals take up the opportunity to pose as couriers to steal packages. Package theft runs high during the holiday season! Do you know you will be unable to receive your package at the time of delivery? Ask your carrier to hold the package or leave it with a trusted neighbor.
o   Hide holiday goodies: Avoid displaying presents near front window where a burglar can spot them out. After the holiday, avoid leaving boxes for pricey electronics or gifts by the curb – leaving them out will broadcast your new, expensive belongings that you have inside your home.
o   Hosting a party: Be sure to have non-alcoholic beverages available for party guests. Monitor your alcohol intake and always be alert to supervise guests. Try to find alternative transportation for intoxicated guests or offer a place to stay!
Lastly,
Valley Alarm would like to wish you a happy holiday season!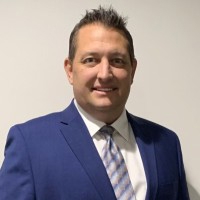 Latest posts by Edward Michel
(see all)