The first step in protecting yourself against becresidential crimes is education. What does that really mean? That means facing the hard facts and using that information to your advantage. One of the most comprehensive sources for learning about crime statistics is the U.S. Department of Justice, which oversees the FBI.
Every year, the FBI puts together a Uniform Crime Report (UCR) that includes data on a variety of crimes reported across the United States. The following are a few statistics about property crimes from their 2011 report:
Over 2.1 million of property crimes involved burglaries.
An estimated 9,082,887 property crimes took place in the U.S. in 2011.
Victims of burglary suffered an estimated $4.6 billion in lost property.
Residential properties accounted for over 73% of the burglaries (over 1.4 million).
Despite the overwhelming number of property crimes that occur each year, there is some good news. In comparing the 2011 data with that of two years ago, there has been a 2.3% decrease in property crimes. In comparing the data from 2011 to that of 2006, there has been a 9.3% drop in property crimes, however that number is expected to have increased in 2012 and 2013 due to a down economy.
There are a number of reasons for the decrease in these crimes over the years, but most important is that more and more people are educating themselves and taking responsibility for their own safety and security. Today's technology has also provided homeowners with new, innovative security devices that are effective in deterring criminals and protecting people and their homes.
Another important piece of information that can help you better protect yourself and your home is how criminals go about burglarizing residences. The following is some additional data law enforcement and security experts have learned through the years about how burglars carry out their crimes:
Most break-ins occur on the ground floor of the residence.
You are 1/3 (300%) less likely to be broken into if your home is protected with an electronic security system along with signage and stickers warning burglars of your protection.
Once a residence is targeted, most burglars will spend no more than a minute or two attempting to break in.
Most criminals gain entry through a rear or side door of the residence (both locked and unlocked), with the garage door the second most common access.
The majority of burglars look for easy targets—a house or an apartment that they can easily break into, steal from, and then leave without being seen or caught.
</ul
As you can see, a little bit of education can go a long way when it comes to protecting your home and family. By taking the time to educate yourself and implementing simple security measures, you can better enjoy your life and your home with the peace of mind you deserve.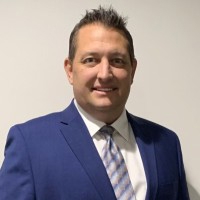 Latest posts by Edward Michel
(see all)