As 2022 kicks off, it's time to evaluate what your commercial security system may be missing and fill in the gaps as necessary. If your security strategy is missing these important services, Valley Alarm can help.
Extra Mile Fire Protection
California has some of the strictest fire alarm regulations in the nation. To meet the requirements of state and local fire codes, we go the extra mile when it comes to fire protection. In addition to a professionally designed and installed fire alarm system, we provide you with one that is in compliance with: 
State building standards as dictated by California Administrative Code Title 24. 

The requirements of Los Angeles City Fire Department Regulation 4. 

The safety provisions of the National Fire Protection Association (NFPA) 72. 
Fire protection systems are too important to leave anything to chance. To ensure NFPA 72 compliance and rule out any issues, we test your fire alarm system by sending a signal to our local monitoring center. In addition, the professionals who install your system are NFPA certified and in possession of C-10 electrical contractor licensure. These are the ways we make sure your fire alarm provides outstanding protection. 
Virtual Guard Video Monitoring
When do you check your video surveillance footage? If it's something you do manually from time to time with no rhyme or reason – or, you only check in after a crime has already happened – then this is the year to change your approach. With virtual guard video monitoring, you can take a more proactive approach to preventing crime on your property. When motion is captured, our intelligent cameras assess that motion to determine its source. If the source is a person engaged in potentially suspicious activity, a signal is sent to our monitoring center immediately. There, one of our live agents will intervene right away.
Often, the verbal warning is sufficient and the intruder flees the site. If not, the agent calls the authorities to dispatch them to your property. The video verification of the event can elevate the call in police priority, which gets officers to your location faster and improves the odds of the perpetrator being caught. If you've experienced break-ins, vandalism or other crimes at your property in 2021, make 2022 the year you take a more defensive stance with virtual guard video monitoring. 
Electronic Access Control 
Of course, not all security threats are external. Internal security risks – for example, employees entering prohibited areas that aren't connected to their job roles – require a security solution as well. Electronic access control can be that solution, by requiring a badge or card swipe in order to enter restricted areas throughout the property. Administrators can program approved access hours for each employee, and everyone's access can be managed remotely on demand. Access control can also solve security dilemmas for healthcare, childcare and member-based businesses by granting access to approved clients only. 
It's a new year, and we're ready to provide you with new services to meet modern security demands. To learn more about any of the solutions addressed here, call Valley Alarm today. We look forward to partnering with you for better security in 2022. 
About Valley Alarm
Valley Alarm is a fully licensed, experienced security company in business since 1981. We provide design, consultation, installation, maintenance, and central station services for commercial, residential, and government clients of all types throughout Southern California. For us, nothing is more important than the security of your family or business.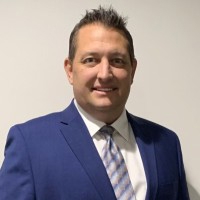 Latest posts by Edward Michel
(see all)