Organizations of all types continue to make the shift from traditional lock-and-key entry to electronic access control systems. That makes this a great time to spotlight Brivo, one of the most outstanding manufacturers in the access control space. Brivo systems have the access control features that matter to organizations like yours; here are some of the most valuable.
Hassle-Free for IT
The pandemic has forced many organizations to downsize IT staff, and 51% of leaders say finding and keeping technical staff is a challenge. To support overwhelmed IT teams, it's critical to have security technology that's hassle-free.
Fortunately, Brivo access control systems are simple to administer and manage. The cloud-based system lets administrators schedule and grant access to doors by user group, and mobile access lets them add and delete users on demand whenever necessary. Meanwhile, Brivo also lightens the load on IT in terms of cybersecurity.
Airtight Cybersecurity
In a time when IT and security are moving closer to one another, it's crucial to have fortified cloud storage and security. Brivo provides it, with secure log-on to networks, digital signature, and encryption for your data.
The quality of an access control system has real implications for businesses.
Since 60% of small businesses fail within six months of a cyberattack, it's clear that the right access control system can keep you afloat in the event of a disaster. Brivo can be that system.
Easy Integration with Cameras
Whether you have a legacy camera network or you're looking to upgrade your video surveillance, Brivo can integrate it with acess control so that everything works together as one comprehensive system. For those who wish to upgrade or add new cameras, one of the most effective integrations of the moment is Brivo access control with video surveillance from Eagle Eye Networks. Ask us for more information.
Brivo Access Control Highlights
With a new Brivo access control system, your organization can:
Eliminate the cost and headaches of traditional keys.
Restrict access to sensitive areas.
Easily track, record, and deter access throughout your facility.
Reduce or eliminate the need for live security staff.
Audit your employee time and attendance.
Find out in real time when and where a person obtained access.
To learn more about Brivo access control, call Valley Alarm today. We have the knowledge and expertise to help you make informed decisions about your access control investment.
About Valley Alarm
Valley Alarm is a fully licensed, experienced security company in business since 1981. We provide design, consultation, installation, maintenance, and central station services for commercial, residential, and government clients of all types throughout Southern California. For us, nothing is more important than the security of your family or business.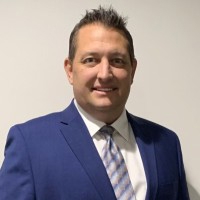 Latest posts by Edward Michel
(see all)