The valuable assets inside manufacturing and warehousing facilities can make them hotbeds of criminal activity. Over the past several years, no product category has been safe from theft as people have discovered opportunities to sell stolen items online. Employees are engaging in internal theft at record high rates, and many get help from outsiders so they can carry out crimes in anonymity. 
If you manage a manufacturing facility or warehouse, you may be aware of this — and, you may feel you have adequate protection from CCTV surveillance cameras. But in an age when thieves are getting more informed and better organized before they act, one additional layer of defense may be needed: ValleyGuard, our remote guard video monitoring service. Continue reading to find out how ValleyGuard completely eclipses the traditional CCTV video model of security for manufacturing and warehousing facilities. 
Proactive Video Response
ValleyGuard combines artificial intelligence with human intervention to deliver a powerful, proactive remote guarding solution. When someone enters any protected area of your facility, the motion triggers the camera to begin recording while also sending a signal to your virtual guard at our central station. In seconds, your virtual guard is watching live video of the activity taking place. This is far more proactive than a traditional CCTV surveillance strategy, which simply records an event for viewing after the fact. 
Intervention You Control 
If the activity taking place appears to be a crime in progress, your highly trained virtual guard will follow the instructions you have given us ahead of time — whether that means issuing a warning to the person via the powerful speaker device we have installed, calling law enforcement to intervene, or both. As the client, you can specify your preferred response.
We will also notify your authorized site administrator immediately, to assist you with internal intervention. 
Contact Valley Alarm to Learn More 
No matter what products you manufacture or warehouse, your facility is highly vulnerable to theft — perhaps more than ever before. Valley Alarm can help you protect the property and its assets with our powerful ValleyGuard service. Contact us today to learn more. 
About Valley Alarm
Valley Alarm is a fully licensed, experienced security company in business since 1981. We provide design, consultation, installation, maintenance, and central station services for commercial, residential, and government clients of all types throughout Southern California. For us, nothing is more important than the security of your family or business.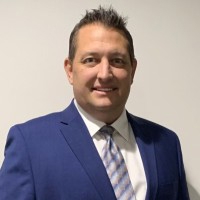 Latest posts by Edward Michel
(see all)