The smash and grab burglary epidemic plaguing the Los Angeles area has woken up the business community. There's no more denying the deep need for reliable security monitoring at our neighborhood retail establishments; meanwhile, those who already have monitored security installed are quickly adding on new technologies as a measure of defense. Here are some of the enhancements they're pursuing.
Additional Surveillance Cameras
Maybe you started out with a single camera setup over the sales floor, but what's happening right now calls for a lot more coverage. That means outdoor cameras to deter bad actors, from organized smash and grab mobs to loiterers considering theft. During a complimentary security evaluation, we can advise you regarding additional camera placement designed to keep the criminals away.
Glass Break Detection
For any business with a storefront window, glass break detection is an imperative. Having this technology built into your security system can be the defense you need against smash and grab burglars. The sound of breaking glass triggers a deafening, high-pitched alarm that can send thieves running before they reach your merchandise. At the same time, your alarm signal immediately reaches our central station so our agents can dispatch police to the scene.
Locally Based Monitoring
The climate we're in now requires monitoring from a UL listed central station that's based in your region. At Valley Alarm, we know your local police department and can dispatch them to your location faster. In the scenarios we're seeing today, every minute counts. If your alarm monitoring service is based outside the Los Angeles area, there's no better time to transfer your service to us.
Throughout Los Angeles, smash and grab burglaries have ravaged our local retailers. The time to strengthen your security system is now, and we can help. To learn where we can fill in your security gaps to fight business burglary, call Valley Alarm today.
About Valley Alarm
Valley Alarm is a fully licensed, experienced security company in business since 1981. We provide design, consultation, installation, maintenance, and central station services for commercial, residential, and government clients of all types throughout Southern California. For us, nothing is more important than the security of your family or business.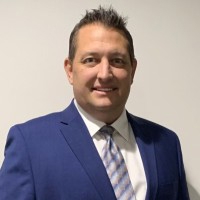 Latest posts by Edward Michel
(see all)