Why test your alarm system?
Your alarm system can keep you safe from potential invaders. However, an alarm system is useless if it malfunctions. It's important to test both your fire and burglar system consistently to ensure proper function. Here at Valley Alarm, we recommend that you test your alarm system(s) monthly. You should check to see if your system is communicating with the monitoring station.
Here's how to test your alarm system:
Call your alarm company and tell them you will be testing the system for signals. This way, they know to disregard any signals received and don't dispatch police. Here are the steps we guide our our customers through when testing an alarm system:
Have your customer number (or address) and passcode to your account ready before your phone call.
Always let the representative know that you are requesting to place your system into "TEST" mode. The monitoring station will then know to disregard any signals received while you conduct the test. You can set the "TEST" mode to expire automatically at a specified time.
Next, arm your system as per usual. Then, trigger your alarm by opening a door or window. Allow the alarm to go off for at least 30 seconds.
The monitoring station will look into your account's event history; they will see signals of your alarm being triggered (and where on the property) if your system is working properly. Otherwise, request help from your alarm company's Service department so that any issues with your alarm system are resolved as quickly as possible.
Aside from your monthly system test, make sure to test your system after a power outage, renovations, or any changes made to your network services.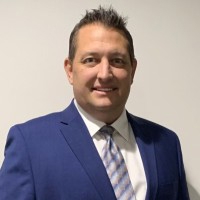 Latest posts by Edward Michel
(see all)