The use of CCTV in hotel parking lots has grown dramatically in recent years due its perceived ability to deter and detect crime, and its relative lower cost as compared to a 24/7 human security team. Not all criminals are deterred by cameras. The design and installation of a CCTV system should be performed by an individual within the organization who possesses the necessary background and skill set to do so, or an outside consultant.
The selection of the appropriate technology and equipment, and its placement is critical to the system's ability to protect the property. Digital systems are fast becoming the standard. The cost of a digital system is becoming more and more reasonable, and new technology such as IP and megapixel cameras can actually reduce the overall cost of the system by eliminating wiring and the number of cameras necessary, as well as providing extremely clear imagery.
Providing effective CCTV coverage of the parking lot requires proper planning and consideration of the conditions the system will work in, and how the system will be monitored. Camera coverage of the entire area should be seriously considered. If you are unable to cover the entire area, then the identification and coverage of critical areas such as: entry/exit points to the lot and property buildings, areas hidden from view, and remote areas, should be covered.
Lighting is also very important. Placing a camera in a dark area won't do any good, if you can't see the image live or after an incident. Ensure you use the appropriate technology for the situation such as infrared or even night vision cameras to monitor the area. Criminals are extremely adept at locating the one area that isn't properly covered and/or is using ineffective equipment. Make sure you don't have such a hole in your defense.
The installation should be a hybrid of fixed cameras and pan/tilt/zoom (PTZ) cameras depending on the facility design. The fixed cameras will cover the designated areas on a dedicated basis, and the PTZ's are used to patrol the lot, and are brought to bear during a live incident. If a CCTV system is installed, it should be monitored by a trained employee at the location or at the very least, from a remote location, again by a trained employee. Little is accomplished (and little, if any, security provided) when an expensive CCTV system is installed but not monitored. In some hotel environments interior monitoring is required by night desk personnel. A simple log of frequent viewing of the cameras located in the parking areas will also go a long way to prove someone was monitoring. A CCTV system recording however does have investigative value from a documentation standpoint post incident.
The cost of the system and how it will be monitored must both be considered in order to provide effective security of a parking area. Contact our security professionals at Valley Alarm today to schedule a free consultation, and let us show you how a camera system can benefit your hotel!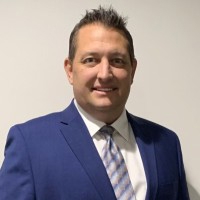 Latest posts by Edward Michel
(see all)