Fire detection is key part of a facility fire escape plan. When there is a fire, smoke will follow fast. Working fire detection with smoke alarms give you early warning so you can get outside quickly.
Flooding happens. Whether through natural causes or faulty equipment, the result is often heartache and headache. Mold will start to form after 24 hours, and months of cleanup, financial burden, and negotiations with insurance companies will follow. Fortunately, Valley Alarm has implemented products to protect your facilities, and peace of mind.
Early fire detection and water detection systems will alert you the minute floodwaters or smoke are detected allowing you to get your employees out of harm's way.
The great thing about monitored systems is your local authorities will be alerted the second the alarm is triggered! By law all fire systems have to monitored, there are also different fire prevention systems that you can choose from. Ionization smoke alarms are quicker to warn about flaming fires. Photoelectric alarms are quicker to warn about smoldering fires. It is best to use both types of alarms in the place of business.
Contact Valley Alarm today and ask  how our security professionals can secure your business with our top of the line fire products!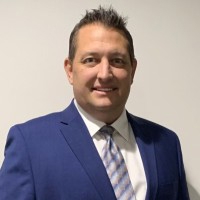 Latest posts by Edward Michel
(see all)