There seems to be a horrific trend as of late with school shootings.  Unfortunately, many schools have had to reevaluate their security systems and have had to add protocols in the event of attackers on their premise.  There has been some research as of late to strengthen school security by implementing some of these procedures.
Some schools have installed a camera-equipped doorbell. When you ring the doorbell, school employees inside, are immediately able to see you, both through a window and on a security camera. The person in charge of viewing the monitor may be able to determine the mood of that person by his/hers facial expressions.
Once the employees let you through the first set of doors, you are only able to go as far as the lobby. There you hand over your ID so the school can run a quick background check using a visitor management system. According to this statistics, only 8,000 schools in the country are using that system, while more than 100,000 continue to use the old-fashioned pen-and-paper system, which does not do much to drive away unwanted intruders.
Schools have also implemented classroom doors to open inward – not outward – and lock from the inside, providing teachers and students, security if an intruder is in the hallway. Some employees carry digital two-way radios, enabling them to communicate at all times with the push of a button.
There are some schools that allow administrators to watch the school's security video on their mobile devices. Barricades line the edge of the school's parking lot, keeping cars from pulling up close to the entrance.
Teachers say all of the security makes them feel safe inside the school. Unfortunately nothing is 100% foolproof, but by adding deterrents such as a doorbell system with a camera attachment you can drastically increase the security of your students!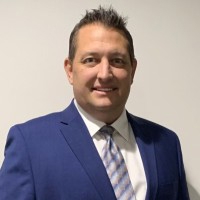 Latest posts by Edward Michel
(see all)