California's fire season is now year-round. With wildfires liable to break out at any time, it's more important than ever to be prepared for a fire. If you find yourself in the midst of a fire without time to prepare, though, what should you prioritize? Here are Valley Alarm's top tips for wildfire safety:
1) Follow Evacuation Orders
IF YOU HAVE BEEN INSTRUCTED BY AUTHORITIES TO EVACUATE, DO SO. DO NOT HESITATE.
If you have not been instructed to evacuate, be ready to do so even before you get the notice. Evacuate as soon as possible.
If you wait to evacuate, the roads could be clogged with traffic by the time you leave. Be ready to leave as soon as you can.
2) Know Your Evacuation Centers/Stay Informed
Check your county's official websites and social media feeds for information on official evacuation centers and any major updates for area residents. If checking websites, be sure to look for those that end in .gov or .org. If checking social media, look for accounts with a blue verification checkmark next to their name. Here is a partial list of resources in and around the LA and Ventura Counties:
CAL FIRE Statewide Fire Map
Website
Ventura County Fire Department
Website
Twitter
Facebook
Ventura County Emergency Information
Website
Los Angeles County Fire Department
Website
Twitter
Facebook
Orange County Fire Authority
Website
Twitter
Facebook
Riverside County Fire Department
Website
Twitter
Facebook
3) Important Documents
If you can grab them before you need to evacuate, remember your household's:
•Birth certificates
•Social Security cards
•Photo ID, like passports and driver's licenses
•Vehicle and property titles/deeds
•Legal documents, like wills and marriage licenses
•Photo albums
•Hard drives, especially those with sensitive information
4) Safety in Numbers
Stick together – no matter what, there's safety in numbers.
5) Wear a Mask Rated N95 or N100
Wildfires burn more than wood – you're breathing in plastics, fibers, and other harmful chemicals that can make you sick. These particles can stick around in the air for long after the wildfire's gone – check the FDA's Air Quality Index for more information on the air quality in your area. To provide some protection from hazardous particles, wear a particulate mask rated N95 or N100 that has two straps around your head. Make sure that you have a good seal around the edges. You can find N95 and N100 masks at hardware stores.
6) Designate Point People
Make sure that you have at least three people outside of the wildfire area who know where you are and if you're okay. In the event that authorities ask you to limit cell phone usage, they can let others know that you're all right and where you are. Social media sites like Facebook may also have the option to mark yourself as "safe," which can also put loved ones at ease about your safety.
Wildfires don't give much warning – it's important to be ready when one strikes. Stay safe, and see more about early fire detection here. To learn how we can help you prepare your house with fire alarm systems, contact us for a free, no-obligation fire safety consultation.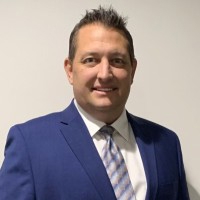 Latest posts by Edward Michel
(see all)