Portable surveillance units, also known as mobile video surveillance trailers, are solar-powered devices that deliver a live video feed of a monitored area to a central station. They are becoming increasingly popular for monitoring the parking lots of big box stores, drugstores and other retail spaces. But are they as effective as the live video guards who perform virtual guard monitoring? Here are some of the reasons portable surveillance units are inferior to ValleyGuard, our virtual guard monitoring service offered throughout Southern California. 
Reason #1: Excessive Space Occupation
Although mobile video surveillance units are available in more than one size, the most popular models are around 70 inches wide. In the average retail parking lot, that's roughly the size of eight parking spaces. The amount of space these devices take can actually deter patrons from choosing your retail store by reducing the available parking space outside. 
With ValleyGuard, there are no large units taking up space on the property. As opposed to portable devices that occupy your parking spaces, the cameras and speakers are professionally installed onsite. 
Reason #2: Unwanted Optics and Noise   
In addition to their massive width, most portable surveillance units are excessively tall, with 20 or 30-foot vertical camera towers that can be seen from far away. Meanwhile, the loud, pre-recorded messages that come from the speakers when patrons pass by can happen so frequently that they border on noise pollution. This is less of a security tool, and more of a public nuisance. 
With ValleyGuard, the equipment is compact and discreet. As shown in this actual footage, ValleyGuard catches criminals off guard because they're unable to see where the live talkdown warning is coming from. 
Reason #3: Ineffective Security 
Without a live guard watching the video in real time to intervene when suspicious activity happens, mobile video surveillance units are ineffective tools for crime prevention. Most rely on pre-recorded messages that are triggered by any human motion occurring in the parking lot. This makes them poor crime deterrents; many criminals will ignore them entirely as they carry out their plans. 
With ValleyGuard, criminals know they are hearing a live video guard. When the guard can describe their clothing and activities, criminals are far more likely to heed the warning that comes through the speakers.
Virtual guard monitoring provides a way to monitor the perimeter of a property without the noise and obstruction of a portable surveillance unit. It's also far more effective at halting criminals in their tracks. To learn more about ValleyGuard, our virtual guard monitoring service, call Valley Alarm today. We'd love to help you get started. 
About Valley Alarm
Valley Alarm is a fully licensed, experienced security company in business since 1981. We provide design, consultation, installation, maintenance, and central station services for commercial, residential, and government clients of all types throughout Southern California. For us, nothing is more important than the security of your family or business.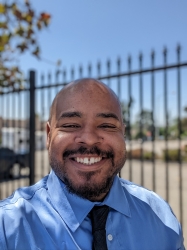 Latest posts by David Turner
(see all)