The California fire season arrived early this year, with more than 13,000 acres burned to date in 2022 (source: Cal Fire), despite the traditional fire season not starting until July. In fact, the Los Angeles Times reported that more than 4.6 million properties throughout the state have the potential of being involved in a wildfire this year.
Arson in Southern California
Furthermore, the Times reported that last year's California wildfire season was "unusual for the number of large fires that were linked to arson," citing Cal Fire estimates that arson was responsible for 800 of the 8,600 wildfires in 2021. Public programs aimed at rehabilitating young arsonists can help — but the arsonist responsible for the Dixie fire, the second-largest wildfire in California's recorded history, was a 47-year-old former college professor. All things considered, it's the responsibility of property owners throughout Southern California to protect what's theirs.
Fighting Arson with Video Surveillance
Fortunately, Valley Alarm can help. Our CCTV video surveillance service is ideal for property owners that are concerned about all kinds of criminal targeting. While our cameras are often used as a first line of defense against intrusion that leads to vandalism or theft, they can be equally effective at protecting a property from the crime of arson.
With Valley Alarm AI-equipped cameras monitoring your facility to detect suspicious events, you can be notified so you can evaluate those events for a response the moment a potential arsonist steps on the property. Our monitoring center will evaluate those events for response the moment a potential arsonist steps on the property. Police can be on their way before a crime of trespassing becomes a crime of arson.
Of course, the cameras can also act as deterrents to keep potential arsonists from approaching the property in the first place.
Call Valley Alarm to Learn More
The risk of arson in Southern California seem to compound every year during the summer season. Now is the time to get your property protected with a service that can stop would-be arsonists in their tracks. Call Valley Alarm today to request more information on using CCTV video surveillance for arson prevention in Southern California.
About Valley Alarm
Valley Alarm is a fully licensed, experienced security company in business since 1981. We provide design, consultation, installation, maintenance, and central station services for commercial, residential, and government clients of all types throughout Southern California. For us, nothing is more important than the security of your family or business.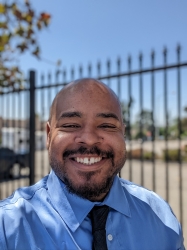 Latest posts by David Turner
(see all)