The crime wave sweeping Southern California is not exclusive to businesses. According to LAPD Police Chief Michael Moore, a new kind of home burglary represents an uptick in violent crime we haven't seen in decades. It's called "follow-home" robbery, and the LAPD says that more than 150 of these incidents have been reported in 2021. 
A Horrific New Trend
The pattern of follow-home robbery crimes involves criminals targeting victims wearing expensive jewelry or driving luxury vehicles, following them home and violently robbing them. Although high profile individuals have been targeted, other victims include a couple driving home from a night in Hollywood to their Inland Empire home, and a mother pushing a baby stroller in a Hancock Park neighborhood. In all these cases, the criminals carried either firearms or tasers. 
It's a horrific trend, and the LAPD has formed a special task force to fight it. However, homeowners like you need help to defend your home against these crimes before they take place. We can help, with these proactive home security solutions designed to stop criminals in their tracks. 
Monitored Intrusion Detection 
Monitored intrusion detection is for homes as well as businesses. At Valley Alarm, our residential customers are protected by home security systems that are monitored 24/7 by our central station. When your home alarm is activated, you'll get the immediate help you need. Our certified security agents are trained to respond to your emergency right away and dispatch law enforcement to your address. 
Crash and Smash Protection 
Your home security system can be equipped with extra crash and smash protection. That means even if your landline phone is cut, your power goes out, or the intruder smashes your alarm panel, your signal will still reach our UL listed central station in seconds.
With the risks of follow-home robbery and other break-ins so high, this is powerful protection you can't afford to be without. 
Remote System Access
Follow-home robberies are new, but "traditional" break-ins are still happening. Some criminals attempt to enter while the homeowner is home, while others wait until everyone is at work and school. If this happens to you, you need a way to know what's happening as your alarm is triggered and the central station responds. That's what remote system access offers, with alerts straight to your smartphone so you'll know when there's an alarm activation. If you have cameras connected, you'll also be able to view live or recorded footage on demand. There's no better way to stay plugged in to your home security. 
Home burglary is on the rise and evolving into more harrowing scenarios all the time. Fortunately, we can help you fight it. To learn more about monitored home security that protects your home and family, call Valley Alarm today. 
About Valley Alarm
Valley Alarm is a fully licensed, experienced security company in business since 1981. We provide design, consultation, installation, maintenance, and central station services for commercial, residential, and government clients of all types throughout Southern California. For us, nothing is more important than the security of your family or business.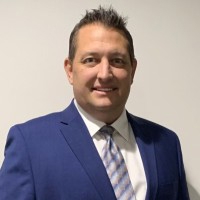 Latest posts by Edward Michel
(see all)