The supply chain crisis has affected nearly every industry, including electronic security and fire detection technologies. When you're a developer facing stringent fire code requirements for a new building, you can't afford your products to be put on back order.  The fact is, you need that technology ready on a much tighter timeline than the current supply chain allows. Fortunately, Valley Alarm can help you circumvent those delays. Take a moment to learn how we're helping contractors navigate the supply chain crisis and avoid its unfortunate delays. 
When a Back Order Obstructs Your Goals 
We know that a brand like Silent Knight offers high quality, effective fire detection technology — but because of a chip microprocessor shortage stemming from a scarcity in superconductors (also connected to the supply chain crisis), you could run into an obstruction when placing an order for their fire alarm panels and other products. If you're a contractor overseeing a new development or a business owner launching a new location, you can't afford to miss your fire inspection date and delay your opening. 
Domestic Manufacturer = A Better Option 
A better option is to rely on Valley Alarm's relationship with a U.S. based manufacturer, such as DMP. By working closely with this reliable, 45-year-old manufacturer that makes all its products in the U.S.A., we can remove the supply chain obstacle from the equation entirely. Sourcing your order from DMP means a new fire alarm panel can be installed at your location in weeks, rather than months.
Throughout the supply chain crisis, we have been able to provide this important service to developers and contractors.      
Contact Valley Alarm to Learn More 
Right now, everything with consumer electronics is experiencing the delays of the supply chain crisis; electronic security and fire detection technologies are not immune. Before you place an order elsewhere, call Valley Alarm to see how we may be able to help. Our connection to an outstanding American manufacturer can help you cross a shipment delay off your list of concerns. We look forward to giving you that relief. 
About Valley Alarm
Valley Alarm is a fully licensed, experienced security company in business since 1981. We provide design, consultation, installation, maintenance, and central station services for commercial, residential, and government clients of all types throughout Southern California. For us, nothing is more important than the security of your family or business.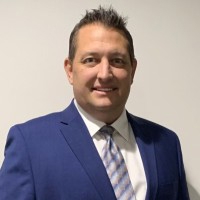 Latest posts by Edward Michel
(see all)