Honeywell and DMP are two of the most popular electronic security manufacturers in operation. At Valley Alarm, we offer products from both brands; furthermore, we are happy to install either brand according to the wishes of our customers. Additionally, we'd like to present as much information as possible about both brands. With enough knowledge, customers can make informed decisions about the security equipment they choose for their businesses.
About Honeywell Security Products
Honeywell has been building indoor technologies for more than 100 years. According to their website, the company innovated a product that was the predecessor to the modern thermostat. Over the decades, Honeywell has developed dozens of integrated security, video and access control systems. Some of the most popular Honeywell home security products have been the Vista series in recent decades, including the Vista 20-P, Vista 21ip, Vista-32FB panels, and the Lynx all-in-one Touch series.
About DMP Security Products
Founded in 1975, DMP is a family-owned, independent manufacturer of intrusion, fire, access control and cellular alarm solutions. The company's first DMP innovations included the Alphanumeric Keypad and the Zone Expansion Keypad. More recently, their innovations after the new millennium include the XTL Panel (marketed as the "smallest panel ever") and the popular Z-Wave® Technology Integrated With XTL and XT Series™ Panels. All DMP products are designed, engineered and manufactured in America with U.S. and global components.
Pros and Cons of Honeywell
It's no secret that Honeywell is the workhorse of the industry; the company has a proven track record in the electronic security space. Many customers like the fact that Honeywell products are able to integrate with products from a variety of other security brands. If a customer has a legacy system they want to keep, adding Honeywell products to the system is a small investment that allows them to achieve the goal. Those are the pros of Honeywell.
However, Honeywell products are made overseas; this is a reality that has led to a variety of supply chain issues. . In a time when a supply chain crisis already plagues the U.S. economy, this is a definite drawback.
Furthermore, Honeywell products communicate on a "static," unchanging frequency. A jam in the signal can affect the signal transmission, and the time it takes an alarm signal to reach the central station.
Pros and Cons of DMP
DMP products are made in the USA. This virtually eliminates the supply chain issues experienced by customers who order Honeywell, and it gets the product into the customer's hands in much less time. Additionally, DMP products are on a much higher frequency; this gives them a much higher level of security. The wireless signals change frequency, which makes them less prone to jamming. When they do jam, the duration is approximately ⅙ of a second. This is why DMP is the preferred wireless security technology brand among high-stakes industries, including banking, finance and defense. Many federal government agencies use DMP security because of its military grade protection.
The pros of DMP are strong; the only con is the lack of integration capability. However, not all customers need that integration.
Contact Valley Alarm to Learn More
By contacting us and discussing your needs, you can make an informed decision regarding Honeywell vs. DMP security technology. We're ready to help you weigh the options and make the right choice for your company.
About Valley Alarm
Valley Alarm is a fully licensed, experienced security company in business since 1981. We provide design, consultation, installation, maintenance, and central station services for commercial, residential, and government clients of all types throughout Southern California. For us, nothing is more important than the security of your family or business.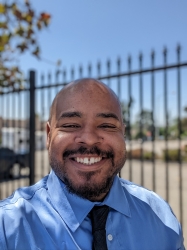 Latest posts by David Turner
(see all)