Things have gotten a little more normal this holiday season, but many of us are still doing the majority of our shopping online. Because of this, the need to keep our front porches safe has never been more urgent. Fortunately, we have good news. With a doorbell camera installed at home, you can help keep your online purchases secure from the nefarious porch thieves who prowl around this holiday season.
Helping You Keep Watch  
At Valley Alarm, we have devices that are more than a doorbell and more than a camera. One of our favorites is the SkyBell, a doorbell camera that acts as a video intercom. This is a device that lets you see and speak with whoever is at your front door, conveniently using your own smartphone or tablet. This high definition device shows you who's on the porch and what they're doing, in clear video that's stored in the cloud so you can access it later. 
The SkyBell even allows for multiple users, which means Mom, Dad and other family members can all have access. The two-way audio technology lets you speak to whoever's there, whether they're a neighbor dropping off Christmas cookies or a possible porch pirate snooping around. If it's the latter, you can immediately issue your own warning that they're on camera and need to leave. 
Keeping Your Packages Safer   
If you have a smart lock on your front door and a doorbell camera on the porch, we can integrate the two technologies to keep your holiday packages safe after delivery. Here's how it works: When you receive a smartphone alert that someone is at the door, you can swipe on it to see who's there. Right away, start telling your delivery driver you're opening the door for him. With a quick tap on your phone, you'll be able to unlock your smart locked door and ask him to leave the package inside. Once he's done and has closed the door behind him, lock the door back up and breathe a sigh of relief. Your package is safe and sound inside the house, protected from any neighborhood porch pirates who would snatch it. 
A doorbell camera is a small, but powerful home security device.
The holiday season is the time of year it truly shines, by safeguarding your gifts and treasures from porch pirates. To learn more about a doorbell camera for your home security this holiday season, call Valley Alarm today. We look forward to helping you. 
About Valley Alarm
Valley Alarm is a fully licensed, experienced security company in business since 1981. We provide design, consultation, installation, maintenance, and central station services for commercial, residential, and government clients of all types throughout Southern California. For us, nothing is more important than the security of your family or business.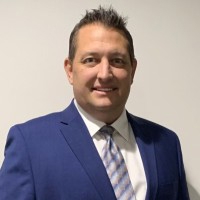 Latest posts by Edward Michel
(see all)